Herpes, Menopause, & 7 Other Things That Absolutely Will Not "Ruin" Your Sex Life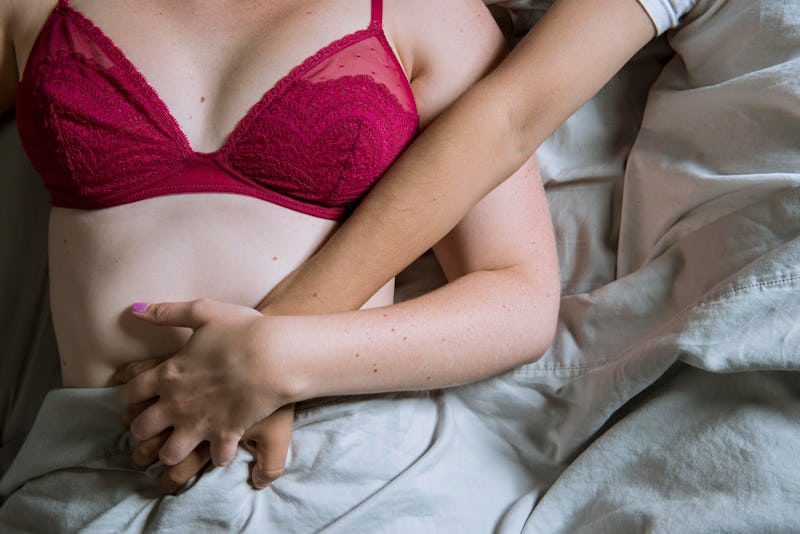 BDG Media, Inc.
Sex, since time immemorial, has been wrought with rumors, misunderstandings, and myths that have been needed to be debunked. From the idea that masturbation causes hairy palms, to all the things that will ruin your sex life, when it comes to sex-related rumors, it can feel like there's no end. Myths are great when it comes to story hour, but can be harmful when it comes to sexual pleasure. That's why we need to nip things in the bud.
One prime example? Herpes. So many people think that a herpes diagnosis is the end of their sex life, but that myth couldn't be further from the truth.
"Genital herpes will not ruin your sex life," Dr. Sheila Loanzon, a board certified OB-GYN and author of Yes, I Have Herpes, tells Bustle. "This diagnosis has the opportunity to cause isolation and destroy the possibility of future relationships if you let it. While the virus may seem catastrophic to some, in terms of disclosure to future partners, outbreak management, and cultural stigmatization of the virus, there are numerous HSV positive men and women (who are publicly sharing their virus status on social media), who are in fulfilling and loving sexual relationships."
As someone who is HSV positive and single, Dr. Loanzon can attest to the fact that, having genital herpes, despite what some might thing, won't ruin your sex life. She is living proof of it. "As a single woman dating, I have actually found that after disclosure it has not made a difference to my partners what my positive status was," Dr. Loanzon says. "They would like to get to know me as a person."
So before you get yourself in a dither over all the other possible things that could squash your sex life, take note. In addition to herpes, here are eight other things that absolutely will not "ruin" your sex life.