9 Ways To Tell If Someone Is Impressed By You In The First 5 Minutes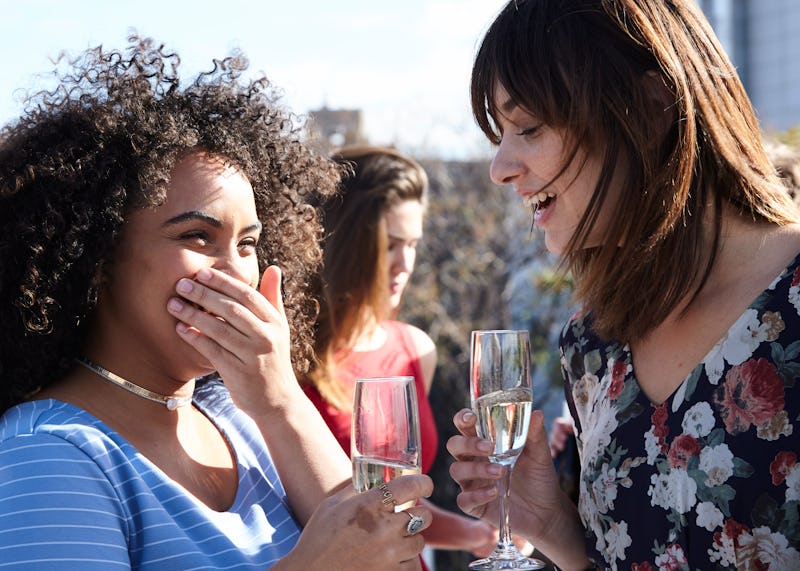 Hannah Burton/Bustle
Some people say that first impressions are everything. While first impressions may just small glimpses into your personality — and of course, not even always accurate representations of who you are — they're certainly something many of us want to achieve in social situations. Basically, it certainly doesn't hurt to make a good impression on people you just meet at parties, networking events, bars, or any other social settings. And oftentimes, the best first impressions are made when you're being yourself and showing genuine interest in getting to know others.
To prove that first impressions really can make an impact, a 2009 study by professors at NYU published in the journal of Nature Neuroscience, found that, in studying the brain activity of the participants, people form their first impression very quickly. Not only that, but their first impression tended to be accurate. Of course, we've all been in situations where we didn't make the best first impression and still formed a friendship with someone or vice versa. So you're not automatically doomed if you think someone got the wrong impression of you one time.
While you may not be able to control how someone perceives you, even if what you put out there is truly awesome, you can at least pick up on some of the signs as to whether you've impressed them or not. Here are nine ways to tell someone is impressed by you in the first five minutes of meeting them, according to experts.