Experts Say These 9 Hacks Can Make A Boring Relationship Exciting Again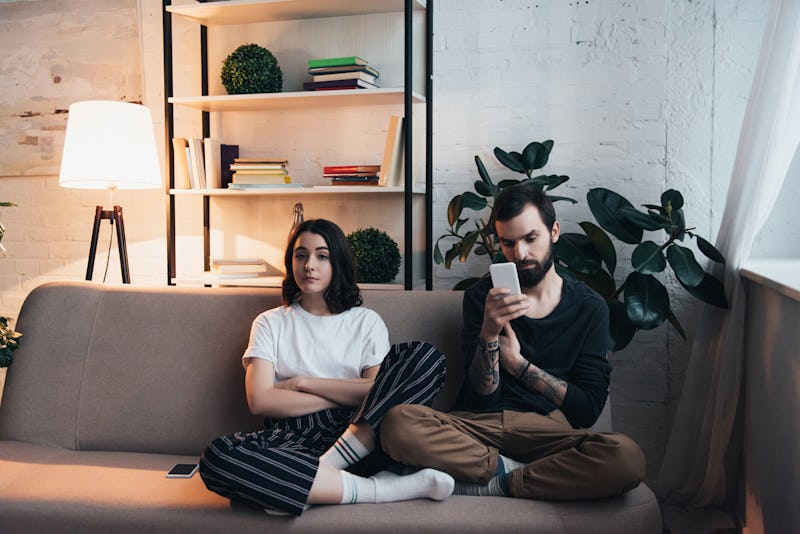 Shutterstock
While it would be nice to keep that initial spark you and your partner shared alive forever, the reality is you may eventually start to feel bored in your relationship. This doesn't mean it's falling apart, necessarily. But it may mean you both need to make a few changes.
After all, in any relationship, there's "a constant dance going between safety and novelty," Christine Scott-Hudson, MA, MFT, ATR, a licensed psychotherapist and owner of Create Your Life Studio, tells Bustle. "If you have too much safety, you are likely to feel bored, stuck, and uninspired."
And once you fall into a rut, it's easy to forget what brought you together in the first place, you might begin to lack appreciation for each other — and then boredom finds its way on in. It can, however, be remedied by first noticing these signs, and then intentionally trying new things.
Striking a nice balance between safety and novelty "can help couples learn new things about each other and amp up the fun," Scott-Hudson says. This might mean going on more dates, treating yourselves to a trip, and having interesting experiences together, all in the name of casting a fresh light on your relationship. If any of the things listed below sound familiar, experts say it may be time to try something new, so you don't feel bored.