Pussycat Doll Ashley Roberts Is Reportedly Coupling Up With This 'Strictly' Pro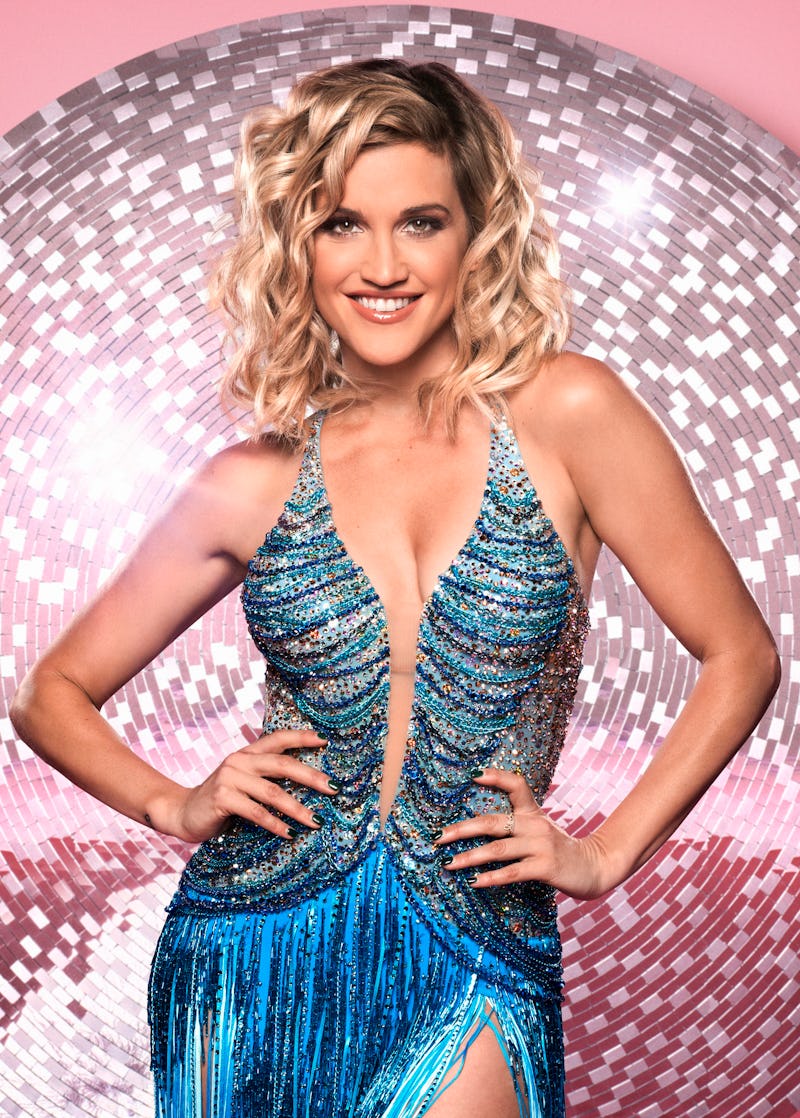 Strictly Come Dancing/BBC
It really is all kicking off over at the BBC. I mean who would have thought dancing could be so romance inducing? It's bloody not when I do it. Yes, Strictly Come Dancing is really getting everyone chatting and surprisingly, it is not the quick step that is fuelling the conversations. It is perhaps one of the raciest seasons yet, of the addictive boogie based show, as it's normally after the end of the series that we starting hearing about burgeoning relationships. This time it's during. The latest question everyone is now apparently asking, is are Ashley Roberts and Giovanni Pernice dating?
Well, even though the pair aren't actually dance partners, The Sun is reporting that the pair have really got on well together. So well in fact that they have had a string of secret dates and even a bit of a kiss. I have reached out to both their representatives for comment. According to a source who spoke to newspaper, the pair are enjoying the early stages of what might become a more serious thing.
"It's very early days but it looks like things are going well – and of course they're both single so it's all totally innocent fun".
Good on them I say Isn't there a saying that like "dancing is the horniest art" or something? No, I may have made it up but I guess it is a saying now. Please ensure to credit me in future.
Roberts is best known as being a part of mega successful, OMG-love-them band — The Pussycat Dolls. Purveyors of lit AF songs like Don't Cha and feminist anthem, I Don't Need A Man. Let me take you back to a bit of the magic, play this as you read on.
With dance moves like that, the Express reports that some have said that maybe Roberts has a bit of an advantage, especially with the new "couples choice" feature which leaves the teams able to choose the style of dance they perform
Things might get a little tense though, if the pair are very competitive. Pernice is paired up with boot scootin baby Faye Tozer out of Steps and she is like, cray good at dancing, so much so that they are favourites to win. Now that could be a little awkward as Roberts is also pretty high up in the bookies odds. Definitely looks like it is going to be a female winner this year. Although nobody, not even a female winner, will ever fill my heart with joy and love like Ann Widdecombe did. Love you Widdy.
Well howdy do, thats some nice romantic news. Especially as both were, as far as we know, single. Meaning love is blooming in all the right places. Rumours have also been swirling that Joe Sugg and his partner Dianne Buswell are dancing off screen, if you get my drift, (his rep told the Express the rumours were "absolutely not true," btw) but the real headline grabber this season has been a certain other pair.
Yes, you guessed it, Seann Walsh and Katya Jones have been a party to the apparent "Strictly curse." Yeah guys, that is an actual thing. Them being photographed enjoying a kiss was not as celebrated because, well, they both had baes at home. What?! Yep. And, according to Walsh's now former partner, it was in fact her birthday that night. Wow class act. But don't worry, she made it clear that she cut that particular cord, and more importantly she got the cat. Live your best life, girl.