Chad Thinks 'BiP' Will Change How It Handles Alcohol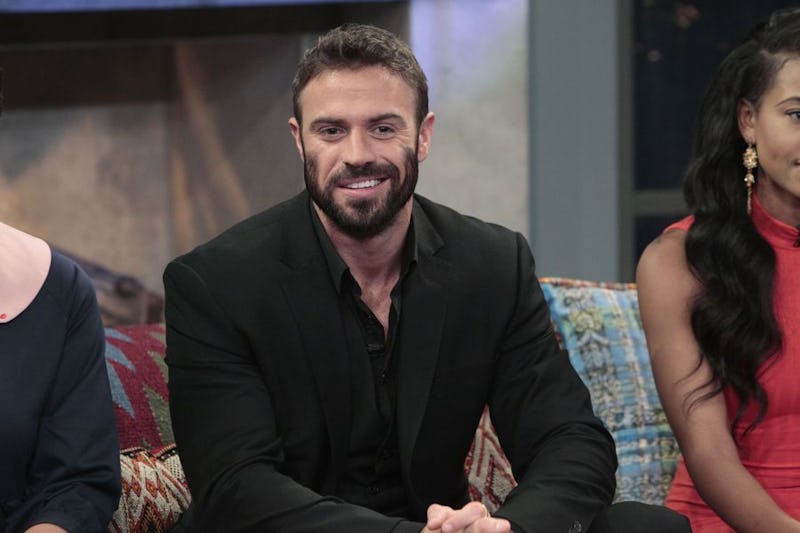 Rick Rowell/ABC
Former Bachelorette contestant Chad Johnson wasn't the most compassionate when it was first announced that production on Bachelor in Paradise Season 4 was suspended. But with the news that the reality show is returning, Johnson spoke about how Bachelor in Paradise will change to PEOPLE. After Warner Bros. led an investigation into the allegations of sexual assault and found no evidence of misconduct on the set of Bachelor in Paradise, ABC announced that the show would be resuming production and airing later in the summer. But Johnson thinks that, this time around, there may be some changes that the series may make with regards to alcohol.
When the news first broke on June 12 that production of Bachelor in Paradise was put on hold due to the "allegations of misconduct," Johnson wrote a pair of insensitive tweets that he has since taken down. Now, he's focusing on what Bachelor in Paradise will do to protect the contestants and the series. "It'll probably be a different vibe," he told PEOPLE while promoting his appearance on Season 2 of the E! show Famously Single. He said:
"I'm sure the producers will probably have some type of like, amount of drinks you can have in one hour or a limit per day. Something like that. Just because, if you're at the point where you're going to shut the show down, you're going to make some kind of drastic change."
As Johnson was memorably kicked off of Paradise by Chris Harrison for being belligerently drunk and threatening other contestants, he knows the perils of drinking too much during the reality TV series. On top of that, alcohol played a big part in the claims of misconduct, with Corinne Olympios and DeMario Jackson both reportedly being intoxicated at the time of the alleged event. The producers may want to make sure something like this never happens again by imposing the kind of limits that Johnson describes.
This isn't the first time he has spoken about the impact that drinking has on the show — specially his own experiences of drinking too much on Bachelor in Paradise. "For me, personally, I had drank a whole bottle of wine and six or seven shots before we started filming, but I asked for it," he told Entertainment Tonight corespondent and fellow Bachelor alum Ali Fedotowsky. "I didn't mean to do that much, but I did it. They didn't tell me to do it. It's like going to an open bar — nobody's going to tell you at an open bar stop drinking. They're gonna let you drink." However, he also noted that he doesn't think it's the job of the production crew to stop people from drinking too much. "I think it's the contestants' responsibility," he said in the same interview. "You know, we're grown people."
Despite the changes that he thinks Bachelor in Paradise may make, he's not surprised that the show is returning. "I'm not shocked they're coming back," he said to PEOPLE. "There's no way they're going to cancel that franchise. I'm shocked it's coming back so quickly, but it's good to hear."
As the series resumes filming and tries to stay on schedule for its Aug. 8 premiere date, it remains to be seen if Bachelor in Paradise changes its approach to alcohol when it returns for Season 4.