These Dating Apps Have Video Features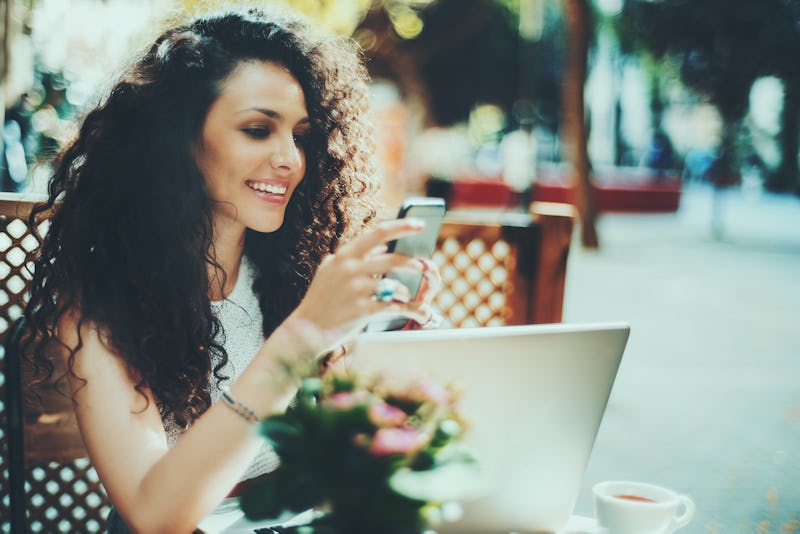 skyNext/Fotolia
Dating apps seem to offer it all — instant access to fellow daters, whether you're looking for a short-term relationship, long-term relationship, or something in between. Now, several dating apps have launched video features, so you can get to know someone in a whole new way. Personally, I think it's genius and am surprised it didn't exist before. After all, the videos will probably provide a better glimpse at someone's personality and three-dimentional-ness, not just photos — which may or may not be outdated.
For instance, Hinge just launched their video feature on June 27. "Video adds another dimension to profiles, so I expect to see the number of meaningful conversations increase even further," Justin McLeod, CEO of Hinge, tells Bustle. "One of the well-known problems with dating apps is that the person you end up going on a date with may or may not resemble the person you liked on the app — which is frustrating and discouraging for users. Our in-depth profiles already give our users increased confidence that they won't be wasting their time — which is a big part of the reason we're seeing five times the number of dates resulting from Hinge. Video is another giant step forward."
I'll say, and I'm sure you can agree. As of June 28, Lively, too, has stepped up their dating app game by adding a blurring feature to their videos, which I'll get to in a moment. Whatever the case may be, I think videos will only make matching and meeting people IRL that much easier. Here are some dating apps that use video features, as well as one that will soon.