Experts Say These 7 Tiny Arguments Can Actually Damage Your Relationship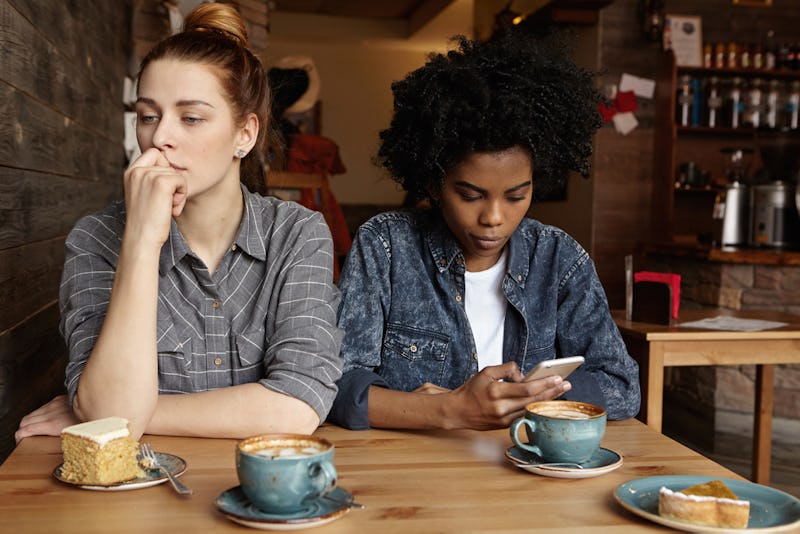 WAYHOME studio/Shutterstock
While big arguments can certainly put a damper on your relationship, it's often the small and seemingly insignificant arguments that can add up, and lead to damage that's difficult to overcome. That's because small arguments, if ongoing, tend to create an atmosphere of resentment, which is never good for the long-term health of a relationship. But they can also be a sign of resentment that's bubbling beneath the surface, too.
"This tension, if [not dealt] with, can manifest itself in different forms," dating and transformation coach Myles Scott, tells Bustle. "[For example], when the next argument occurs, the tension from past arguments compounds with the tension from the current argument, and can erupt at the slightest trigger, causing permanent damage to the relationship."
That's why, even if an argument seems small, it's a good idea to talk about why it's happening, while also vowing as a couple to keep the conversation civil and fair. "All couples disagree and arguing can be good for the relationship, as smaller fights can relieve tension and help you to adjust your behavior moving forward," Dr. Jess O'Reilly, Astroglide's resident sexologist, tells Bustle. 'However, if you try to exert power when you fight, make personal attacks, or belittle your partner, it doesn't matter if you're fighting about a small issue like traffic or a bigger issue like family — the effects can be equally damaging."
With that in mind, here are the small arguments that can have a surprisingly big impact on a relationship, as well as how to address them, according to experts.