Experts Tell Us The Best Ways To Prevent Burnout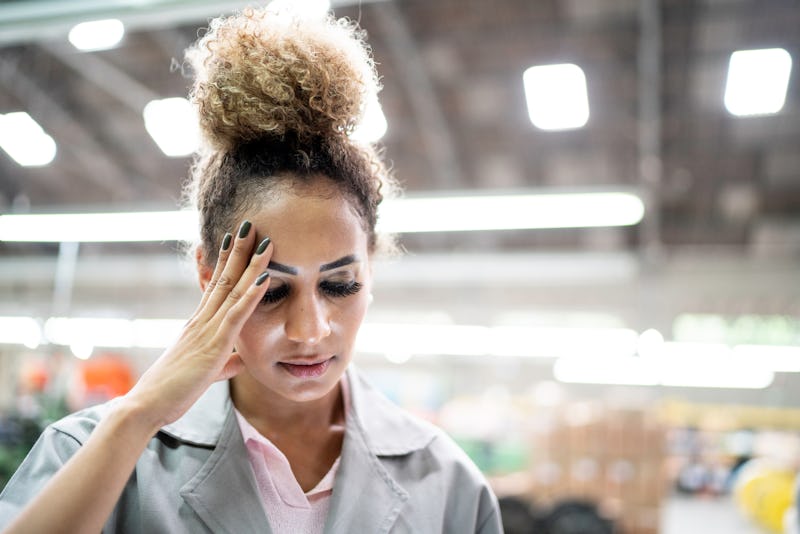 FG Trade/E+/Getty Images
It can be tempting to move through life without ever taking a break. You might even enjoy a busy schedule; the kind where you're constantly checking things off your to-do list, thinking up new projects, and racing from one appointment to the next. But if you want to prevent burnout, it's going to be necessary to slow down, on occasion.
Typically, experts use the word "burnout" when referring to workplace stress and fatigue. "It feels like periods of exhaustion, negativity, and reluctance juxtaposed with irritability, extreme stress, and even anger about your job," Emma Donovan, MA, LPC, a psychotherapist who works with young professionals, tells Bustle. "Burnout happens when you are pushed past your limits for too long."
It can apply to other areas of life, too, whenever you have ongoing stressors, Dr. Carla Marie Manly, a clinical psychologist, tells Bustle. But whatever the cause may be, it's important to pay attention to the signs — like exhaustion, irritability, and negativity — and make a few changes to your routine.
"Burnout itself isn't the disease," Donovan says. "It is the fever telling you that something is wrong — namely, you've been pushed too far, too fast, and too long. To prevent and reverse it, reduce stress and create boundaries." Read on below for ways to prevent burnout, according to experts.