How This Weekend's Full Moon Will Affect Your Love Life, Based On Your Zodiac Sign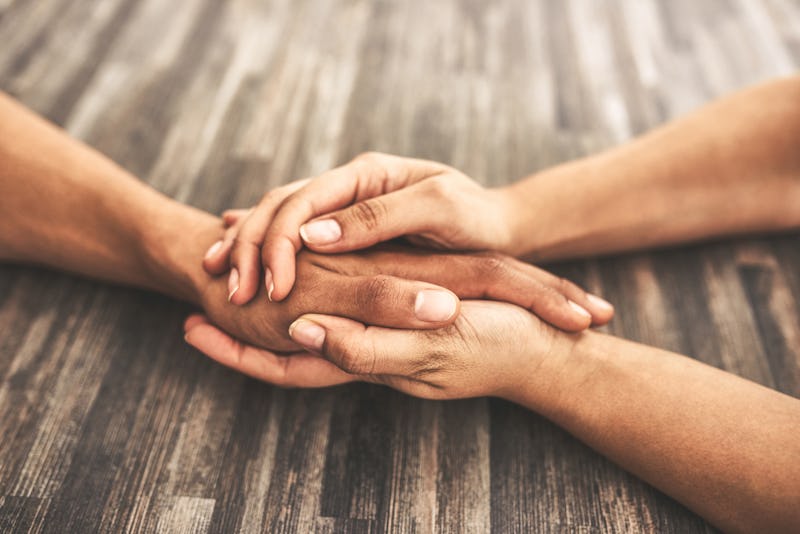 Moyo Studio/E+/Getty Images
The full moon has a way of stirring things up in every aspect of life, but the upcoming February 2020 full moon, in particular, may impact your love life in a few surprising ways when it hits on February 9.
"The full moon holds a lot of intense energy, which can deeply stir emotions," Lisa Barretta, an astrologer and author of Conscious Ink, tells Bustle. And since this one is occurring in the sign of Leo, which is known for its playfulness, drama, bold emotions, and loyalty, you may find yourself instinctively going after your passions.
"People are more prone to take the lead under a Leo moon," Barretta says. Think along the lines of reaching out to someone who sparked your interest in the past, or taking a current relationship to the next level. Whatever you do, though, use this full moon as a time to assess how you feel about your love life, in general.
"You can look at [...] where you want to have more romance in your life, or how you can demonstrate more love to your partner," astrologer Clarisse Monahan, tells Bustle. "It can be a simple as wanting to be more verbal in your emotional dialog."
Full moons are a great time to set intentions, Monahan says, so whatever you decide to do may actually become a reality. Read on below for more information about how the February 2020 full moon will affect your love life, according to astrologers.