Here's How This Week's Blood Moon Affects Your Mood, Based On Your Zodiac Sign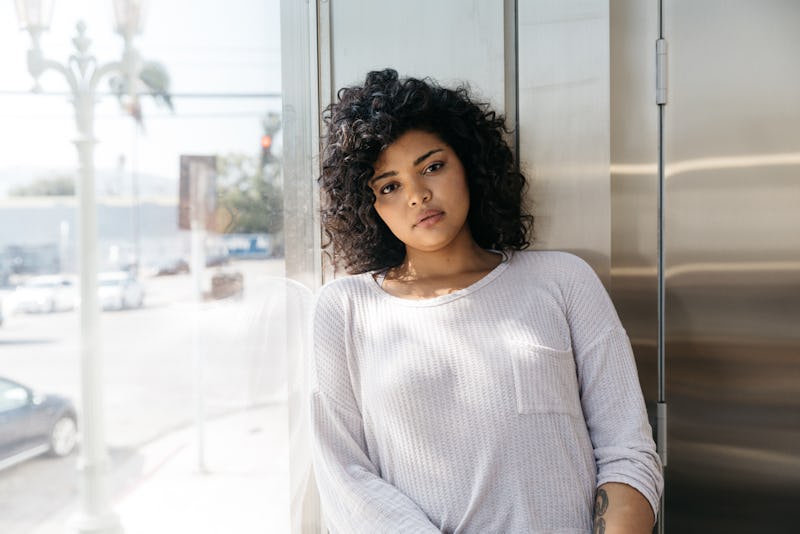 Ashley Batz/Bustle
On Friday, July 27, the moon will appear red in color for close to two hours, with the entire lunar eclipse taking almost four hours to complete. This "blood moon" will be the longest lunar eclipse of the century. As with any celestial event of this size, we can expect to feel its effects down here on Earth. Moods, especially, will be affected by this particular blood moon, even if we live somewhere in the world where we can't see it.
"This Aquarius Blood Moon also has an Eclipse component, which is important to mention because it is part of a 3-stage Lionsgate Eclipse series," Jess Domain of GiftedAstrology.com tells Bustle. "This gateway began at the New Moon in Cancer, with a partial solar eclipse, and will end with a third eclipse in mid-August. These moons and eclipses are an extremely important and powerful time for change in our lives. People, places, and things will be changing and shifting in or out of our reality. The most important thing to remember is that there is divine timing in all of this movement and every change is there for our highest good — even though it may not feel like it at the moment."
So, before you start to get concerned about this blood moon and how it will affect you on Friday, take a deep breath. As Domain points out, no matter what happens, it will be "for our highest good."
This is how you can expect your mood to be affected by this epic lunar eclipse, according to your sign.