7 Things From Your Partner's Past That You Shouldn't Worry About, According To Experts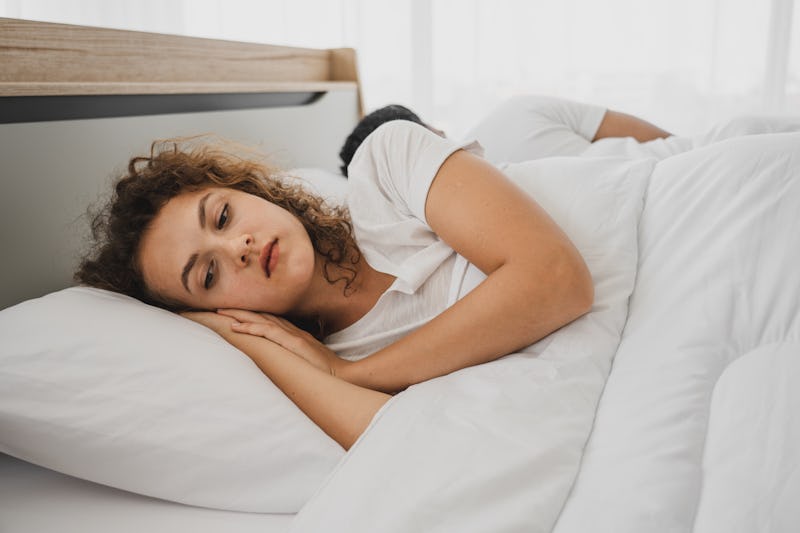 Shutterstock
One of the keys to living a happy and healthy life is to leave the past behind. It's a piece of advice you probably hear a lot. That's especially true when it comes to relationships. When you start dating someone new, you know they're going to come along with some kind of baggage. While it's so common to fixate on things from your partner's past, experts say, there are some things you really shouldn't worry about.
"It is very important to remember, that each new relationship should be given a new start," Dr. Ronica Arnold Branson, licensed therapist and relationship coach, tells Bustle. "When individuals initially connect, the relationship begins with much anticipation and excitement. After time, thoughts of the past may begin to set in and problems can start to arise if these unhealthy thoughts continue to run rampart"
Everyone has a past, even you. There are some things you should obviously be careful of like patterns of abusive or toxic behavior. But if you're fixated on your partner's ex or their past mistakes, it's important to ask yourself what is this really going to do for you?
"Everyone has skeletons in their closet, and no one is perfect," Branson says. "Even though you may have had bad experiences in the past, use these experiences as opportunities for growth and improvement, not as opportunities to judge your new partner."
So here are some things from your partner's past that you shouldn't worry about, according to experts.