11 Things From Your Partner's Past That Can Impact Your Future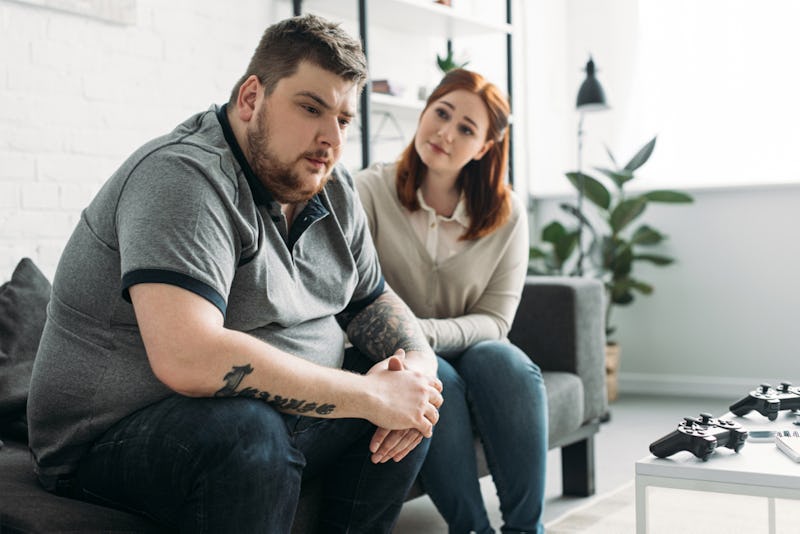 Lightfield Studios/Shutterstock
For better or worse, there are things from your partner's past that have helped shape them into the person they are today. But did you know these things can also shape your future as a couple? Whether we're talking about baggage, or bad habits they've picked up along the way, it can all add up to make things tricky.
"[Your partner] may have learned patterns or behaviors to cope with what [they] went through in the past that are not conducive to maintaining the relationship [you both] want," therapist Jordan Madison, LGMFT, tells Bustle. They might not know how to argue in a healthy way, for example, or express how they feel.
But it's not just about how you two interact that can impact your future. Your partner's past can bring with it toxic family dynamics, problems with exes, and even financial issues that are difficult to deal with. And while none of that has to to tear you apart, it can impact how your relationship feels, and the route it takes going forward.
"It is helpful to be honest with each other about how your past is influencing the relationship and discuss what you two need from each other," Madison says. "Couples therapy is also another way to keep the past from damaging the future, by providing insight and tools."
Read on for some things from your partner's past that may impact your relationship's future, as well as how to deal with it, according to experts.