How To Breastfeed Or Pump At The Women's March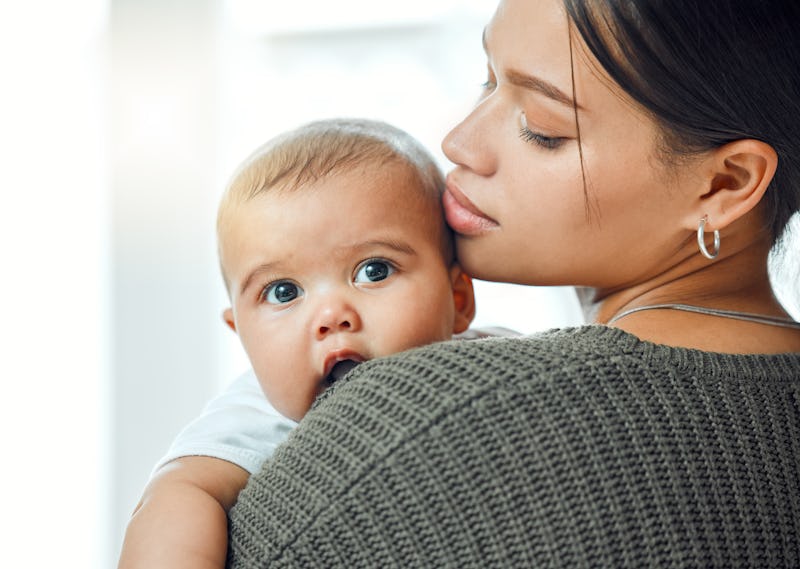 PeopleImages/E+/Getty Images
If you're a person who breastfeeds, chestfeeds, or pumps milk, and you're planning on going to the Women's March on Washington on Jan. 21, you may be wondering how to breastfeed at the Women's March. If you have one or more children with you while you march, they're definitely going to need nutrition throughout the day; and if you're not bringing any wee ones, you still might need to pump milk at some point. Luckily, there will be plenty of resources for people who chestfeed during the march.
The official Women's March website makes it clear that people are free to feed or pump during the march. This is pretty important, considering that the march is meant to be inclusive for all people, and excluding parents from the equation would be a pretty big missed opportunity.
Given that people who chestfeed in general are often criticized and judged for breastfeeding in public spaces (even though it is absolutely legal for them to do so), it's especially empowering to allow nursing parents to feed and pump in a public space that advocates for marginalized voices.
All of this said and done, you are likely concerned about the logistics of breastfeeding when there are expected to be more than 200,000 people marching in a large city. The bad news is that no one can predict exactly what will happen or how convenient anything will be in practice. The good news is that march organizers seem to be taking the issue very seriously, and there are already resources available to let you know how to prepare.
I've broken down the most important steps and resources below: