Experts Say That These 7 Things Can Help A Couple Move Past Cheating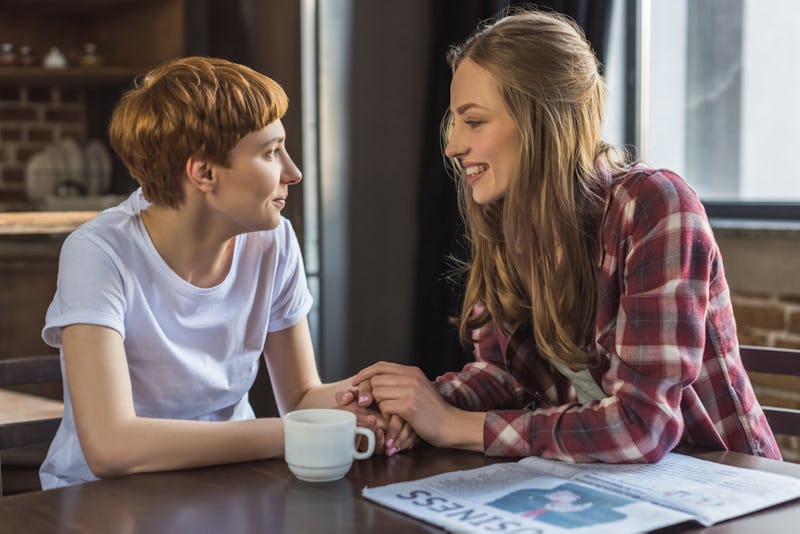 LightField Studio/Shutterstock
If you or your partner cheats, it can feel as if your relationship will never recover. And rightfully so. Cheating is a massive betrayal of trust, and it can be difficult to rebuild a sense of security once you've gone behind each other's backs. But even still, there are ways to move past cheating if you choose to give it another go.
It might be tricky, but it can help to keep in mind that "cheating does not mean a relationship is doomed," Dr. Jessica L. Dubron, licensed clinical psychologist, tells Bustle. "Many couples successfully move past cheating and, while it takes work and time, it can even be a turning point that leads to a better and more honest relationship."
For example, during the recovery process you might find ways to improve your communication, or spend more time together. That's not to say, of course, that cheating needs to happen in order make these changes. "You can certainly do the work without going through infidelity," Dr. Adi Jaffe, PhD, a mental health expert and relationship counselor, tells Bustle.
This is, however, a way of spinning the situation into a learning experience. Having a positive mindset can be helpful while moving on, as can several of the tips listed below. If you follow them, experts say you may be able to move forward as a couple, and move past cheating.