If You Can't Say These 7 Things About Your Partner, They're Not The Right One For You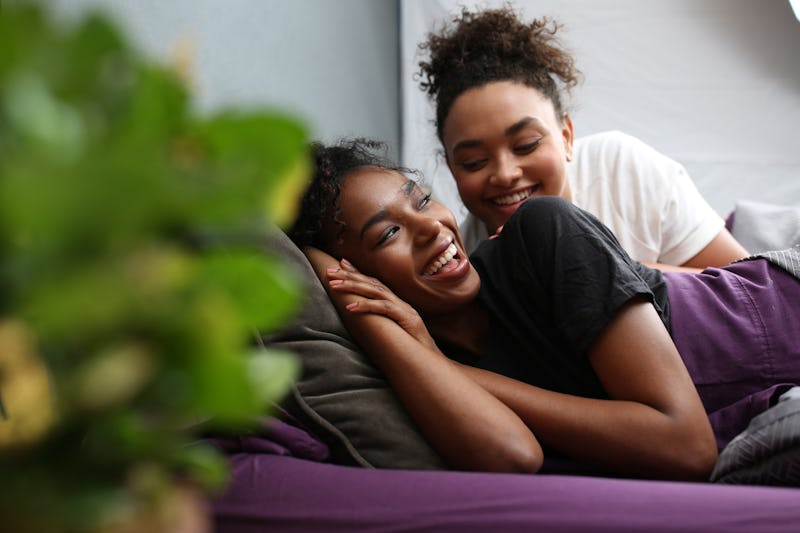 Ashley Batz/Bustle
There's nothing better than feeling like you've finally met the right one. But how do you know for sure? For some, figuring it out happens early on in the relationship. For others, it's not always easy to tell. Some people may end up staying together for years until they realize they're not a great fit after all. It's never great to feel like you've wasted your time on someone who's not "The One." So fortunately experts say there are some signs that your partner is wrong for you, based on the way you describe your relationship dynamic.
When you're with "The One," you should able to honestly say that they make you happy. As Caleb Backe and I am a Health and Wellness Expert for Maple Holistics tells Bustle, "You should be able to say why you love them and the deeper qualities that make them special." This goes beyond the surface-level stuff that initially attracted you. You should be able to identify the qualities that really connect the two of you together. If you can't or if the qualities you like are a little on the shallow end, your partner may not be the right one for you.
So here are some other things experts say you need to be able to say about your partner to know if they're the right one for you.