9 Little Things Couples Do Unconsciously When They're Really Connected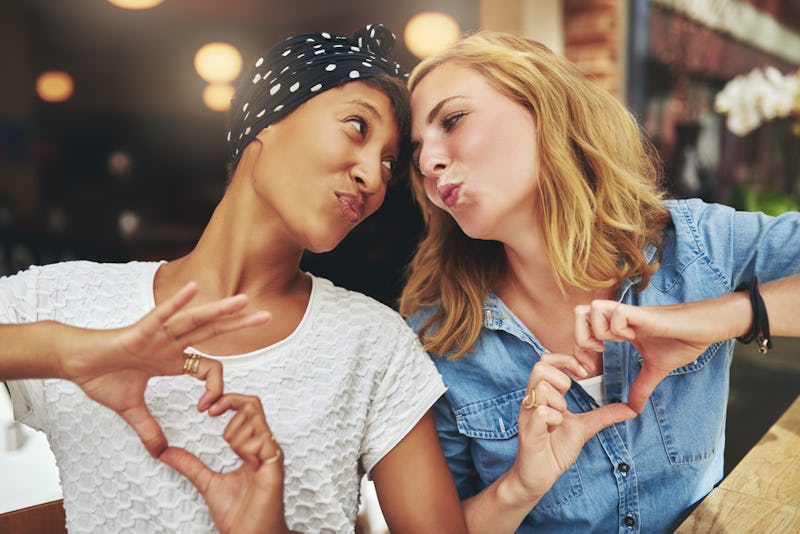 Flamingo Images/Shutterstock
If your relationship is well on its way to being healthy and secure, you may notice that you and your partner do little things unconsciously that — when you take a closer look — can actually be a sign of how deeply connected you are. You may start to work on problems before they get out of hand, take an interest in each other's hobbies, or create little rituals within your relationship, as a way of staying on the same page. And when you add it all up, it can show you much you "get" each other.
Don't worry, though, if these things don't ring a bell. It's always possible to strengthen your relationship, and feel more in tune as a result. "The best way to deepen a connection with your partner is to spend meaningful, quality time together," Jonathan Bennett, relationship and dating expert at Double Trust Dating, tells Bustle. "Mindfully get to know your partner on a deeper level, trying your best to fully understand what makes [them] tick."
It may take some effort to create a solid foundation, but the end result will be worth it. "Over time, you will start to get a stronger bond with your partner," Bennett says, "even to the point where you'll intuitively know what your partner is thinking and feeling and how to react to various problems and issues." And the same will be true for them, too. Read on for some signs you're already on your way to forming a true connection, according to experts.