If Your Partner Ever Says These 11 Things, They're Second-Guessing Your Relationship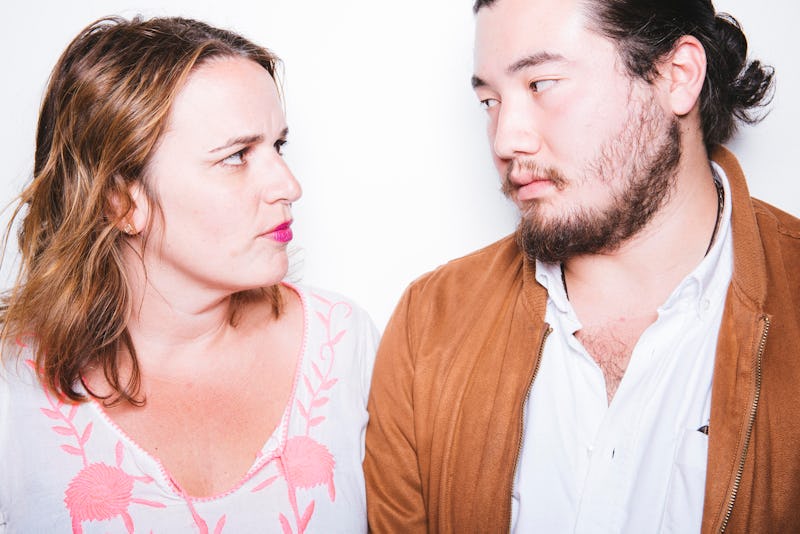 BDG Media, Inc.
If your partner starts making offhand comments that don't sound very loving or committed, it's only natural to wonder if they're second-guessing your relationship. Sure, they may be having a bad day, or they may be going through a bout of stress. But if the comments are ongoing — to the point where they're making you uncomfortable — it's worth it to speak up and ask what's on their mind.
"[They] might have legitimate reasons for making certain comments that don't involve questioning the relationship," Jonathan Bennett, relationship and dating expert at Double Trust Dating, tells Bustle. "However, if you notice a pattern and have a gut feeling about it, then it's likely your partner is having second thoughts."
You might, for example, notice that they're more irritable than usual, that they're asking for way more alone time, or that they're suddenly pumping the proverbial relationship brakes. Comments that fall within this realm may provide subtle clues that they aren't very happy. But the only way to know for sure, is to ask.
By having a conversation with your partner, you can get to the bottom of the issue — if there is one. Or, you can decide what to do about the relationship. As Bennett says, "If your partner is checking out, [it may] best to end it rather than wasting your time." But of course, that choice is up to you. Here are a few comments that may indicate your partner is second-guessing the relationship, according to experts.