11 Strange Behaviors That May Indicate Your Partner Is Hiding Something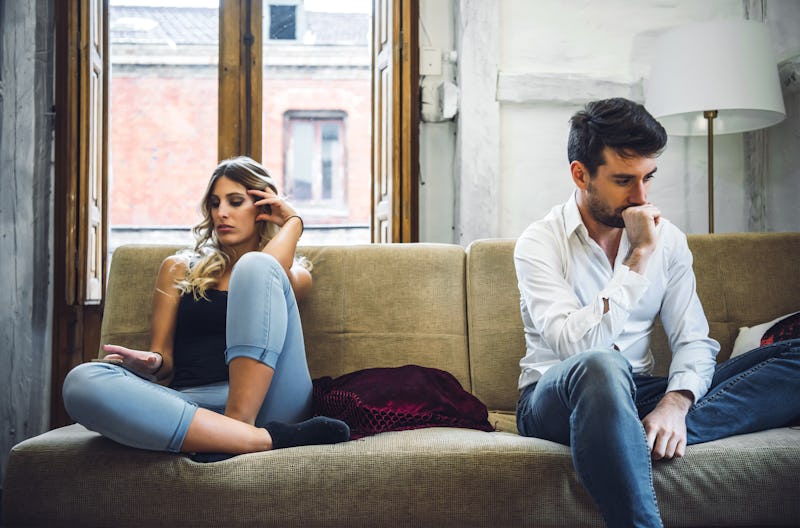 Shutterstock
If you ever get the feeling that your partner is hiding something, you'll want to trust your gut and gather more information. While it isn't necessary to immediately assume the worst, it's not great to ignore red flags, either. And this is especially true if it keeps happening, and you're starting to wonder what's up.
At that point, find time to have a chat with your partner. "Explain what it is that they've done that makes you feel suspicious, and ask them directly if there's anything that they're not telling you," Amica Graber, a relationship expert for the background checking site TruthFinder, tells Bustle. "Pay close attention to what happens next."
Your goal should be having an honest conversation, while also tuning into their reaction. "If someone is determined to keep something hidden — expect a big show," Graber says. "Deflection, accusations, and feigned outrage are all typical behaviors of a liar. If your partner gets angry or defensive, it's almost certain that something fishy is going on."
From there, you can decide what you'd like to do. Is there a way to bring more openness into your relationship? Would it help to see a couples counselor? Or would you prefer to move on? The choice is up to you, and can depend on the situation. But if you notice any of the signs listed below, experts say it's definitely time to find out more.