If Your Partner Says These 7 Things During An Argument, They're Looking For An Out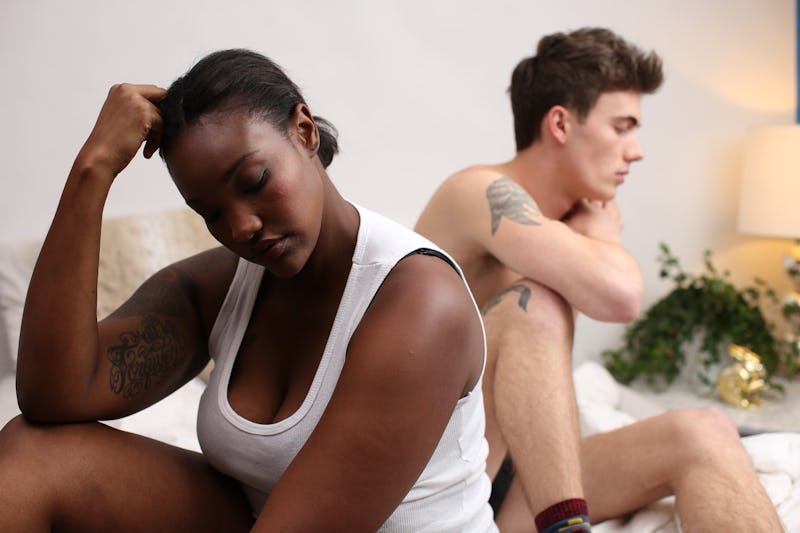 Ashley Batz/Bustle
It's no secret that every couple has healthy disagreements on occasion. Sometimes, however, arguments in relationships can a deeper meaning beneath them. For example, if your partner appears distant and seems to "shut down" during arguments, it could be a sign that the relationship is on the rocks. In other words, if you have some concerns you just can't shake about your partner, especially when it comes to arguing, it may be time to rethink the relationship.
"When a seemingly innocuous conversation, quickly gets contentious and one person is jumping to end the relationship, something is going on and the relationship could be in trouble," marriage and family therapist Nicole Richardson, tells Bustle.
After all, relationships are a two-way street, and if you notice your partner seems distant or you're noticing that they are putting in less effort than you are, there's no harm in addressing the situation directly to find out what's really going on.
It's important to be aware of what your partner is saying during arguments, in order to fully comprehend what they're actually trying to get across. And if your partner uses any of these seven words or phrases, it could mean they have one foot out the door.