The 4 Zodiac Signs Most Likely To Have A Quick Fling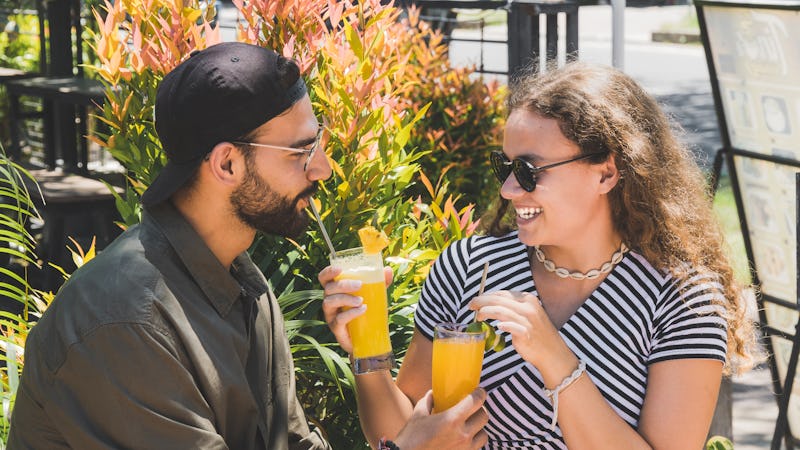 Shutterstock
Anyone can be drawn to the idea of having a quick fling, but there are a few zodiac signs that might be more interested than others. A hookup, a whirlwind romance, a casual date — whatever you want to call it — they love when a relationship is fun and light. They also tend to value new experiences, making a fling even more appealing.
Of course, understanding why these signs are into flings means looking at several factors, including their ruling planets and where the Moon is on their chart, Dr. Elisa Robyn, PhD, an astrologer and astrology transitions consultant, tells Bustle. But it is possible to simplify it a bit.
For example, if a sign is ruled by Venus, who mythologically was the goddess of love, it makes sense that love and physical enjoyment would be important to them. If a sign is ruled by Mars, Robyn says, they might feel the need to keep moving forward. And if they happen to be a fire sign, they'll "need excitement and adventure to stay focused and interested in life."
That doesn't, however, mean they're only interested in flings. "[These signs are still] capable of long-term relationships," Robyn says, "but will then find an expression for these urges in another way," possibly by going on adventures with their partner, a friend, or alone as a way to keep things fresh. With that in mind, read on for the four zodiac signs most likely to be interested in having quick flings, according to astrologers.