7 Surprising Signs Your Relationship Is Doing Just Fine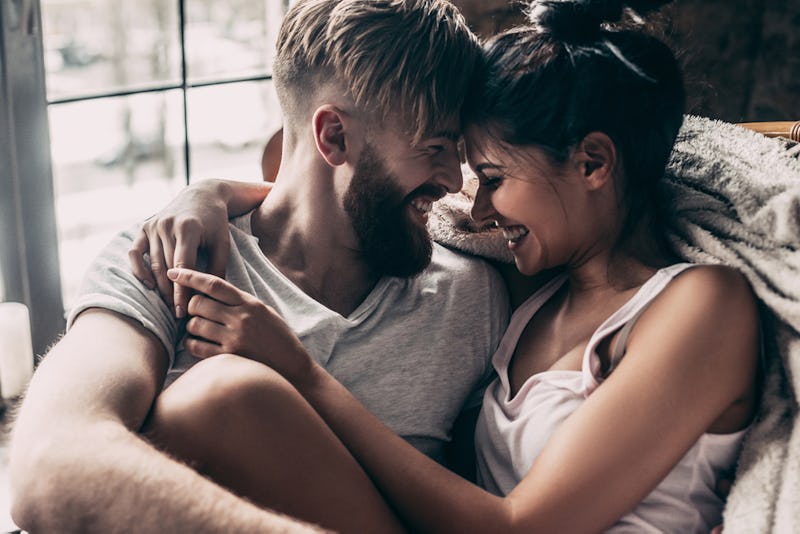 g-stockstudio/Shutterstock
When you first start dating someone, there might be a slight air of tension as you secretly wonder if your relationship is on the right track. Are you bonding? Will you stick together? Will there come a day when you can adopt a dog? While you can't predict the future, it may be possible to tell when things are heading in that direction.
If good stuff is coming your way, you'll probably pick up on an overall sense of comfort, trust, and mutual satisfaction. You'll likely realize that you want and value a lot of the same things. And you'll find ways to communicate, even if it isn't always easy.
But just noticing these signs doesn't mean you're golden. "If you're on the right track as a couple, the key to future success is to put the work in to make sure you stay in the right direction," Jonathan Bennett, relationship and dating expert at Double Trust Dating, tells Bustle. "It's easy to get complacent and assume that everything will work itself out."
And yet, however happy you currently feel, you'll want to keep doing things to fan the flames. If you're feeling secure, then keep doing things to make your relationship secure. If you appreciate that you're having a good time, make a choice to keep having fun. Read on for some signs you're heading in the right direction, according to experts, so you can maintain that forward momentum.