Jerry O'Connell's Yelp Review Of Tom Tom Is Such A Must-Read For Bravo Fans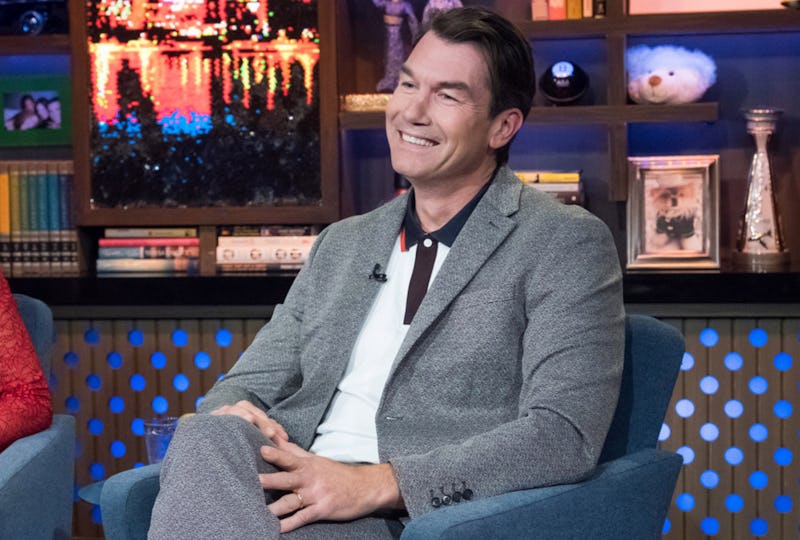 Charles Sykes/Bravo
Over the weekend, the host of forthcoming Bravo show Play by Play posted a screengrab of a Yelp review on social media that'll speak to Vanderpump Rules stans' hearts. The subject: a watering hole in West Hollywood called Tom Tom. The author: "Jerry O." Yes, Jerry O'Connell reviewed Tom Tom, the new bar and restaurant from Lisa Vanderpump, Ken Todd, Tom Sandoval, and Tom Schwartz. The actor and Bravo diehard's evaluation of Tom Tom is a beautiful ode to the latest addition to LVP's empire, a thoughtful recap of his evening that also happens to be sprinkled with stunning Bravo Easter eggs.
"My Goodness… Where do we start," the review begins. "Tom Tom got a fast five stars from us." He could've left it at that, but he doesn't. Instead, O'Connell brings up Captain Lee Rosbach from Below Deck. And then, the waitstaff moves him to drop in a Luann de Lesseps quote, and the vibe calls to mind one of Countess Lu's hit singles. He says the folks behind Tom Tom made it like Dorinda Medley made it for the Season 8 Berkshires weekend.
And Jerry O. is only just getting warmed up. His meal sounds like something Adam Kenworthy would sincerely appreciate. There's a shoutout to one of Andy Cohen's books. There's a nod to LeeAnne Locken's hot mic speech. O'Connell congratulates Lala Kent on her recent engagement. He says he saw Pumpers Stassi Schroeder, Tom Schwartz, and Katie Maloney. He also shouts out his wife, supermodel/icon/Bravo fan Rebecca Romijn, in the review. And finally, Jerry O. notes that while there is a rigatoni dish on the menu, Tom Tom is not just about the pasta.
If you've been on the fence about visiting Tom Tom, first of all, what sort of Pump Rules fan are you? "LVP opened a new bar named after Sandoval and Schwartz" should be all the reason you need. But if you really do require another reason, this review by Jerry O. should do the trick. If a bar inspires someone to make a Round-Up pun, you know it is special.
If there is one thing that can be gleaned from this review (you know, other than Tom Tom being a must-visit), it's that O'Connell's Bravo fandom is unimpeachable. But hey, we already knew that, didn't we? The celebrity superfan has been vocal about his obsession with Bravo's lineup for years, and his fandom runs so deep that it ultimately landed him a show on the network. In July, Bravo announced O'Connell will host a late-night talk program called Real Men Watch Bravo. Understandably, this problematic title was not well-received. But rather than double down on the misstep, Bravo listened to the criticism and adjusted the name. O'Connell told PeopleTV's Chatter,
"We are inclusionary A.F. And we want people to know that, so we changed the title immediately. It's now called Bravo's Play by Play."
As O'Connell noted on Twitter on Sunday, Play by Play is set to premiere later on this month. It'll be here faster than Captain Lee can dock a yacht.