Luann From 'RHONY' Announced She's Ready To Perform Cabaret Again After Her Time In Rehab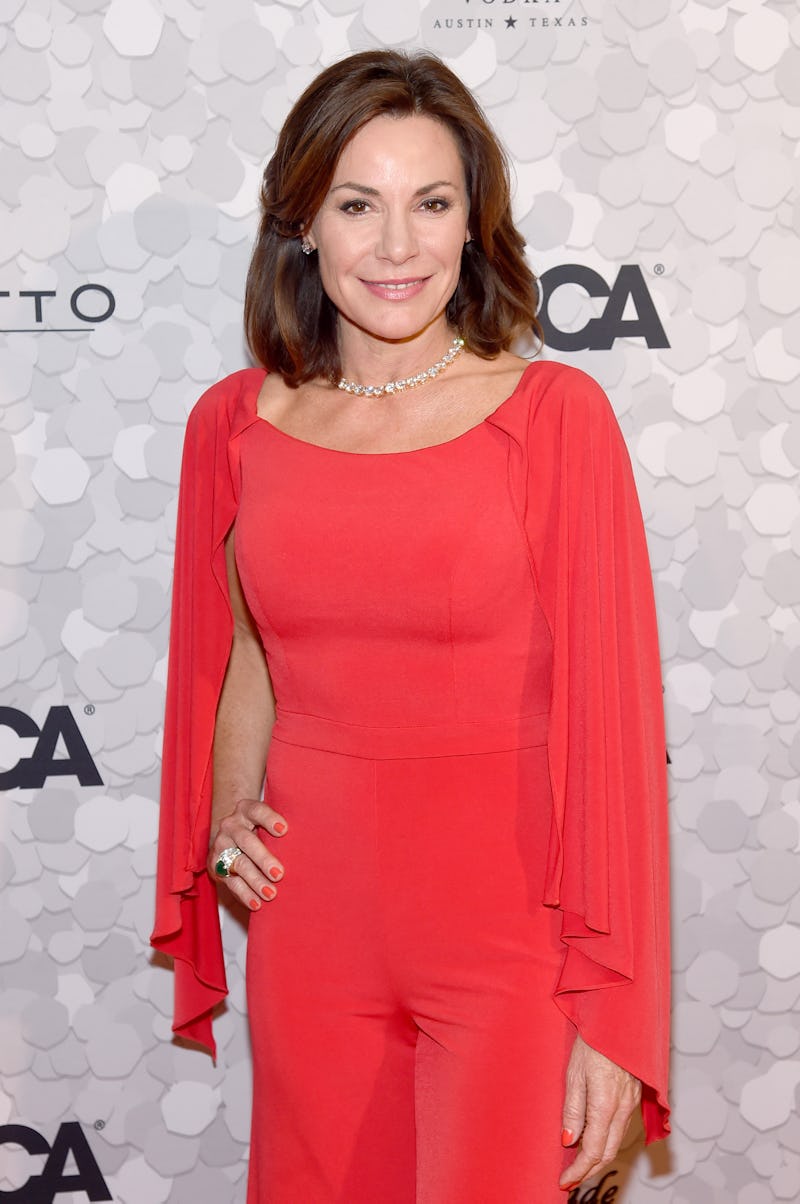 Jamie McCarthy/Getty Images Entertainment/Getty Images
For the first time since announcing she would be seeking treatment again, Luann de Lesseps updated fans about going to rehab. Next to a July 28 Instagram video featuring clips from her cabaret show, #CountessAndFriends, the Real Housewives of New York City star revealed she is doing well. In addition, Luann confirmed she will be stepping back onto the stage very shortly.
She wrote,
"Thank you so much for all of your support. I wanted you to know I'm doing great, & I hope you'll come and see me on Aug 4th in Long Island @theparamountny or Aug 24th in Atlantic City @borgataac Looking forward to being back on stage!!!"
Based on her statement, those who purchased tickets for her Aug. 4 show at The Paramount in Long Island, New York and her Aug. 24 performance at the Music Box Theater at The Borgata in Atlantic City, New Jersey, will luckily be able to see Luann strut her cabaret stuff.
According to a source "close" to the Bravolebrity who spoke with People, Luann "will continue her out-patient treatment" before returning to film RHONY Season 11. The source added, "Luann feels a lot better. Bravo has been so supportive." (Bustle has reached out to Luann's agent for comment regarding her "out-patient treatment," but didn't receive a response at the time of publication.)
On July 16, Bethenny Frankel released a statement to People on Luann behalf announcing the Housewife was going to rehab for the second time and would also not be at the RHONY Season 10 reunion. (At the time of the announcement, Bustle reached out to Luann agent for further comment, but did not receive an immediate response.)
Part of Frankel's statement to People read:
"This weekend, Luann was surrounded by her girlfriends and decided — with their support — that in light of recent circumstances, it is the healthiest choice for her not to attend Tuesday's reunion taping so that she can continue in her healing process. Luann is now surrounded by a core group of people who truly have her best interests at heart and who are working to make sure she gets the help she needs."
The network also commented on Luann's decision. "Bravo supports Luann's decision to focus on her health," Bravo's statement given to People began. "She is part of the Bravo family and we continue to stand by her as she copes with this challenging situation. At this time, we hope everyone will respect her privacy."
Luann first went to rehab following her December 2017 arrest in Palm Beach, Florida. "I intend to turn this unfortunate incident into a positive life changing event," she partially told People in a statement at the time. "Once again, I sincerely apologize for my actions. I have the greatest respect for police officers and the job they do. My actions alleged in the police report do not reflect my core values and my law abiding character." On Jan. 23, she tweeted she was home from rehab.
On July 23, TMZ reported Luann reached a plea deal in her arrest. According to TMZ, she pled guilty to three charges in her case, including battery, disorderly intoxication, and trespassing. TMZ reports that Luann will not face any jail time. According to documents obtained by The Blast, Luann will be on probation for one year, in addition to following other stipulations, including 50 hours of community service. (Bustle reached out to her agent for comment regarding the plea deal, but has yet to receive a response.)
It's good to hear Luann is doing better. Like Frankel told People in her July 16 statement, "Luann loves doing the cabaret. She's taking the necessary steps to get better so that the show can go on." Well, it sounds like Luann is doing exactly that.