Lush's Latest Launch Supports Migrant Justice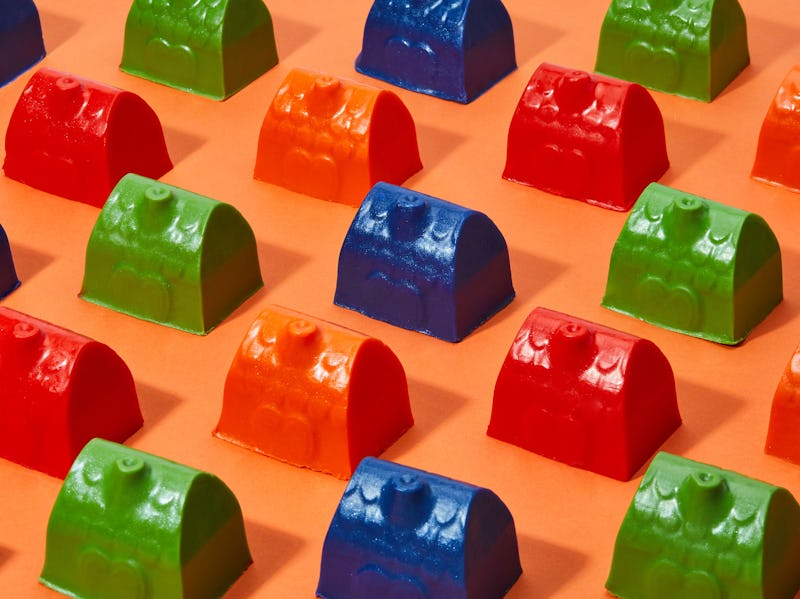 Courtesy of Lush
While many know Lush for its plethora of bath bombs and bubble bars, the ethical brand is also passionate about everything from criminal justice reform to sustainability to digital rights and online security, the brand has created several products over the years that are more than just a fun item for your bathroom. The new Lush Mi Casa Es Tu Casa Soap supports migrant justice and continues the brand's commitment to social justice.
The new soap launches Mar. 2 and is handmade into the shape of a house in four vibrant colors: red, blue, green, and orange. As for the scent, it's reminiscent of the brand's The Smell of Freedom perfume, and retails for $6.95.
While the launch of a new Lush product is an exciting moment for Lushies everywhere, the soap is part of a larger campaign meant to bring awareness to the hardships faced by migrants in the U.S. The campaign, entitled Freedom of Movement, is designed to highlight the "inhumane nature of the U.S. immigration system and call for equality, unity, dignity, security and liberty for all."
To kick off the campaign, 100% of the proceeds from the new Mi Case Es Tu Casa Soap will benefit grassroots organizations fighting for migrant rights with the goal of raising $350,000.
In addition to the soap, Lush is also rolling out initiatives in its 208 stores. The brick and mortar locations in the United States will all become ICE-free zones displaying an emblem designed by undocumented visual artist Justin Nguyen that mark the stores as safe spaces for the undocumented.
"What we're seeing happen to migrants on a daily basis is unconscionable," says Carleen Pickard, Ethical Campaigns Specialist in a press release. "The increasing harassment from ICE, children ripped from their parents, narrowing criteria for asylum and the dangerous narrative being spun about a threat to our country, it's time we showed up for our communities and demanded safe passage for all those who express freedom of movement — no exceptions."
If you want to help support Lush's Freedom of Movement, you can grab a limited edition Mi Casa Es Tu Casa Soap at your local store or online beginning Mar. 2 and do so knowing that 100% of the proceeds go to support migrant justice.