Here's The Biggest Thing Keeping Millennials Up At Night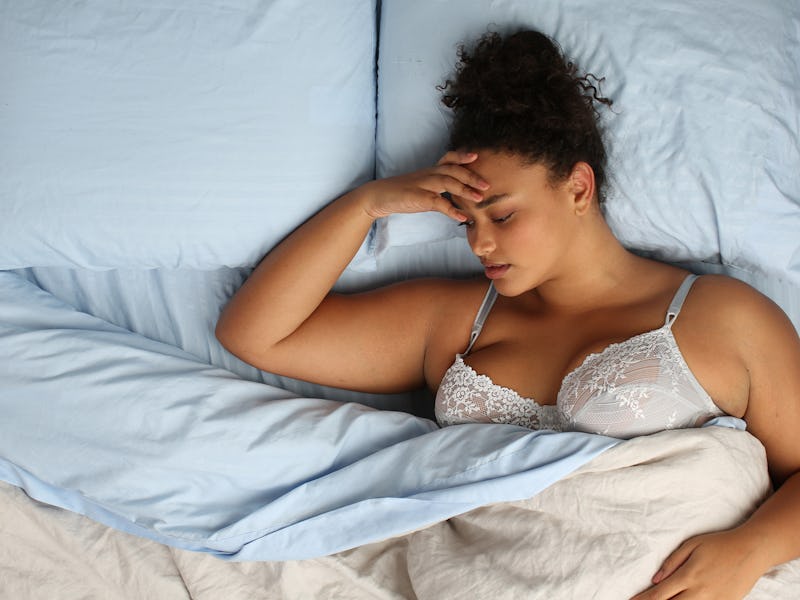 Ashley Batz/Bustle
Money is a feminist issue — and yet, women are still reluctant to talk about it. According to a recent Bustle survey of more than 1,000 Millennial women, more than 50 percent of people said they never discuss personal finances with friends, even though 28 percent reported feeling stressed out about money every single day. Bustle's Get Money series gets real about what Millennial women are doing with their money, and why — because managing your finances should feel empowering, not intimidating.
Like it or not, money management is something you have to deal with in life, and on a daily basis. Now, according to a new research, Millennials say their financial situation keeps them up at night more than anything else. BMO Wealth Management quizzed more than 1,000 Millennials and found that 65 percent of respondents said their financial situation is one of their top concerns. Millennials cited it more than any other concern, including personal relationships (which came in second) and job insecurity/opportunities (which came in third).
"Just like you wouldn't go on a road trip without at least a map of the journey, you need a roadmap for your financial future in the form of a plan," Stephen Williams, Senior Vice President of Wealth Planning, BMO Wealth Management (U.S.), tells Bustle. "A plan is not set in stone — expect to adjust it over time — but it can help set priorities, address budgeting decisions, and future goals. Also, seek help from an advisor."
Of course, as Williams indicates above, there are ways to not stay up all night worrying about your finances. With the following tips, too, you should be well on your way to getting more sleep as a result of being less stressed about money. Yes, please!