These Are Seth Meyers' Best Golden Globes Jokes, Hands Down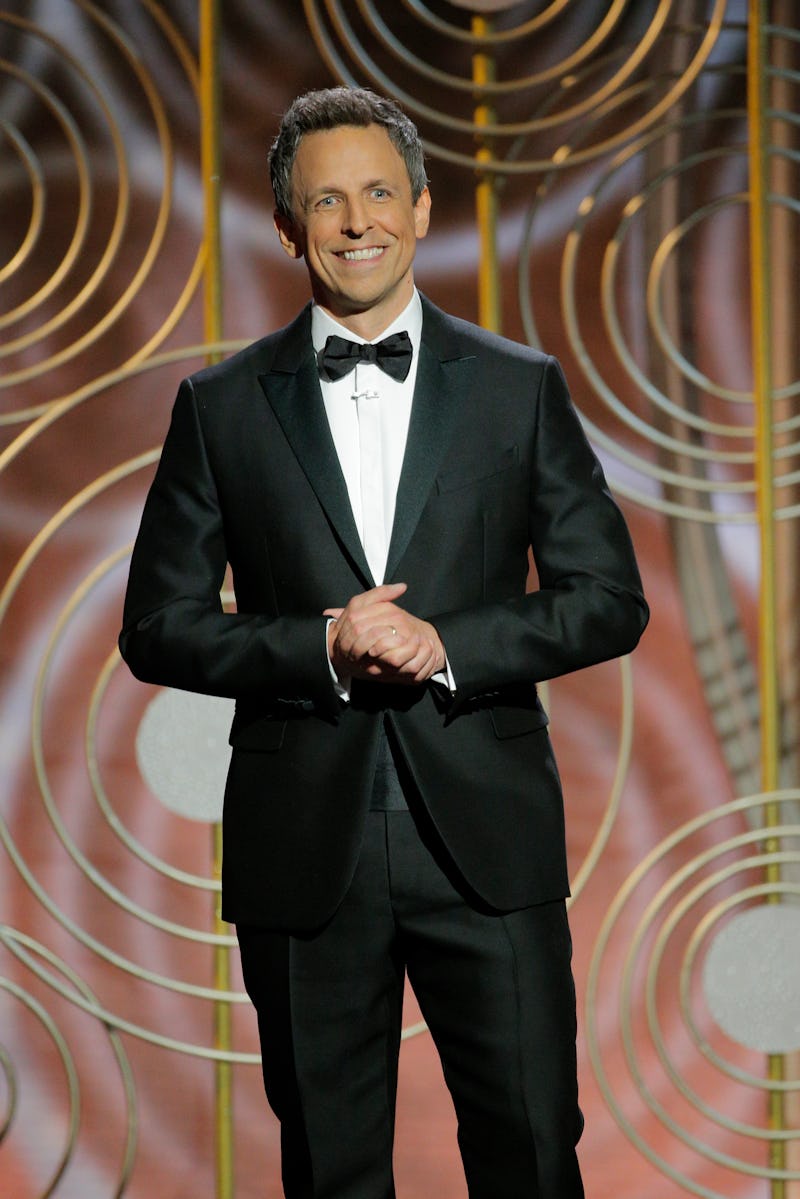 Handout/Getty Images Entertainment/Getty Images
It's never easy to host an awards show, but the work was already cut out for Seth Meyers hosting the 2018 Golden Globes. The question on everyone's minds was what kind of tone would Meyers' Golden Globes jokes hit? The answer appears to be a bit of both as the host began with a joke that had him greeting the "ladies and the remaining gentleman."
And it was a valid concern for fans to have being that the Golden Globes is the first awards show since a New York Times report brought to light three decades worth of sexual harassment allegations against Harvey Weinstein. (Weinstein's rep previously denied all allegations of nonconsensual sex in a statement to the Times). The landmark report resulted in the takedown of other powerful men facing allegations of sexual misconduct.
Being that the Golden Globes is the first show of the #MeToo movement, it meant it could possibly start the trend of how hosts are going to handle Hollywood's sexual misconduct problem. It puts a lot of pressure on Meyers and his joke writers to get it right. Not that Meyers isn't good with pressure. After all, he spent most of his 2017 going after President Trump. But would he feel comfortable going after those in Hollywood?
Would Meyers turn the current state of Hollywood into a joke, or would he strike a more serious tone when addressing the rampant sexual misconduct allegations? What would feel most appropriate as Meyers looked into the crowd filled with women (and men) wearing all-black in solidarity with those who have come forward with sexual harassment and assault allegations?
Turns out, Meyers was ready to take on not just the industry, but his own straight male-ness, which made his monologue a hilarious takedown of all that was terrible in the best way.