The 11 Best YA Romance Adaptations, From 'To All The Boys' To 'Twilight'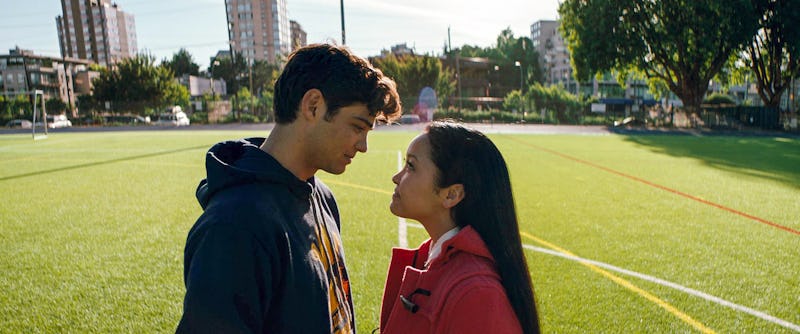 Netflix
With the tremendous amount of fanfare and anticipation that's gone into Netflix's new release of All the Bright Places, it's clear that the market has never been hotter for young adult romance adaptations. Fans of all ages seem to enjoy taking in these fanciful (and often tearjerking) depictions of young love, but what are the absolute best YA romance adaptations ever made? To come up with such a list, one must first determine what qualifies as a YA romance adaptation.
First of all, the films in contention must be based on a novel — they can't be an original work. Secondly, said novel must be geared toward young adults. The Notebook may be terribly popular with young people, but it's just as popular with older adults. Not only that, but the book was not written as a young adult novel. It's told from the perspective of an elderly man whose wife is suffering from alzheimer's disease — not exactly the stuff of YA fiction. Third, the main focus of the storyline has to be a romance. There are several good YA movie adaptations that contain romantic elements, like The Princess Diaries or The Perks of Being a Wallflower, but those elements are not at the heart of their stories. Lastly, since this is a list of the best YA romance adaptations, the movies have to be pretty good. So sorry, Dear John and other overtly emotionally-manipulative fare, but you're just not getting on the list.
With the rules out of the way, it's now time to get into the 11 best YA romance adaptations ever made.