The 24 Best Pop Culture References From 'Love' S2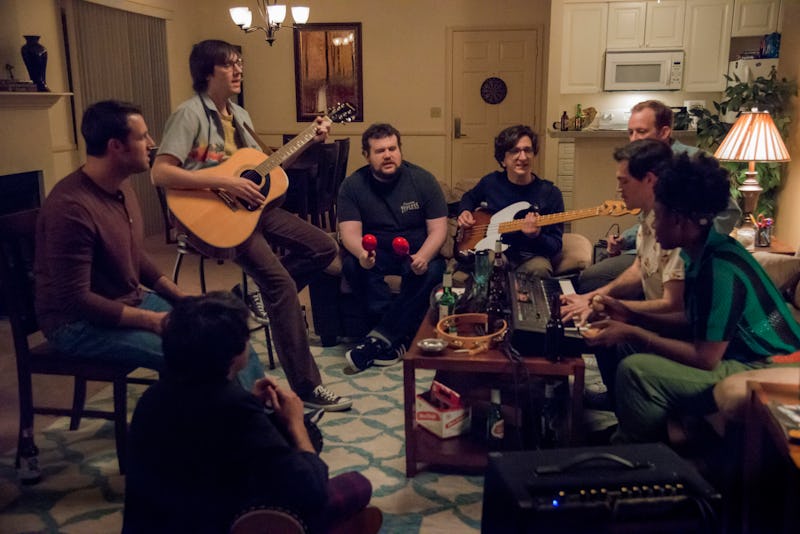 Suzanne Hanover/Netflix
Gus and Mickey were back to dysfunctionally dating in Season 2 of Love. But besides watching the Netflix show for the unromantic romance, you may watch Love for all of its pop culture references. Just like in Season 1, the Los Angeles-based series is very focused on Hollywood and the entertainment industry. As an aspiring movie writer and pop culture geek, Gus is good for commentary on movies, television, and celebs. And since the latest season picked up right where Season 1 ended, there was no break in the flow of culturally relevant references in Season 2 of Love.
Along with having a killer soundtrack that's not acknowledged by the characters, Love Season 2 is full of the same entertainment industry banter that occurred in Season 1. And something else that's the same from the first season is that Bertie's pop culture references were the most delightful for me. (Even if it doesn't count as a direct "reference," Mickey's Australian roommate sadly listening to "Heart Full of Love" from Les Miserables in Episode 11 killed me.) Yet, I'm not trying to take away from Gus' strong pop culture game since his group of friends were still creating songs for movies that don't have theme songs.
No matter which character made the reference, the nods to pop culture old and new were always enjoyable — and that's much more than I can say for the behavior of the characters. To help you keep track of it all, here is a list of almost every pop culture reference from Love Season 2 to make Gus proud.