6 Essential Oil Kits Amazon Reviewers Love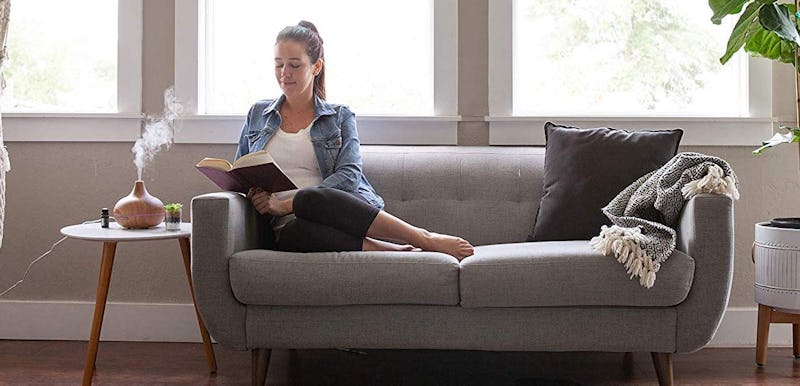 Amazon
Adding essential oils to your self-care routine is a great way to relieve stress, boost your mood, or even support better sleep. With so many individual essential oil options to choose from, beginners will want to make things as simple as possible. The best essential oil starter kits give you an excellent variety and can include anything from pure oils to those that are already blended for you.
Essential oils are made by extracting the chemical and aromatic essence of plants. Many people believe essential oils have a soothing effect and can contribute to a person's general well-being. There are three ways to use essential oils: inhaling, applying directly to your skin, or ingesting. However, ingesting essential oils is not recommended without speaking to a healthcare professional first.
For inhaling, add a few drops to a tissue or dry towel and breath in the scent. Or, you can choose to use a diffuser, which breaks down the oils into particles before misting them into the air.
When applying essential oils to the skin, be sure to dilute it with a carrier oil first, such as jojoba or grapeseed oil. Or you can also add some drops to your bathwater.
Essential oil blends are easier for beginners as they were already crafted for a specific purpose, such as making homemade deodorant. You can also use pure oils to create your own combinations. These allow for more versatility, yet may require a little research beforehand.
(Note: If you're pregnant or breastfeeding, be sure to check with a healthcare provider first before investing in essential oils. Some are safer than others.)
The highest quality essential oils are those that are therapeutic grade, which means they are pure, undiluted, and can safely be inhaled or applied to the skin. All the essential oil starter kits listed here include therapeutic grade oils, giving you the best of the best to choose from.