9 Amazing Vibrators You Can Actually Buy At A Drugstore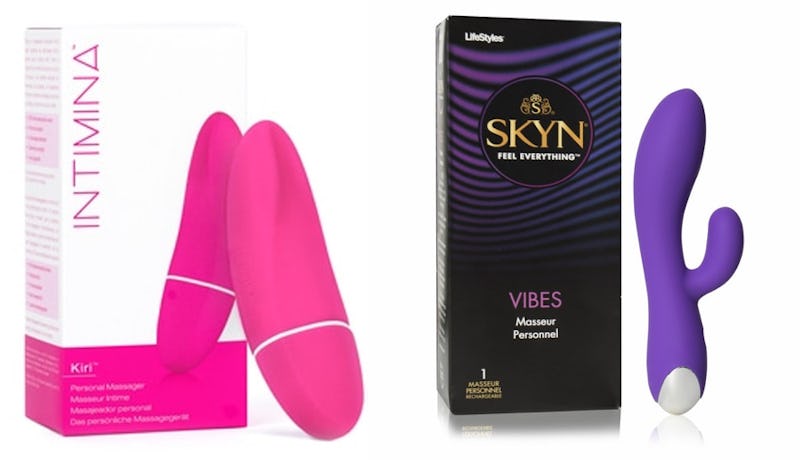 CVS/Rite Aid
To say that sex toys have come a long way is an understatement. Not only are sex toys over a $16 billion industry, but access to them is easier than ever before. No longer do you have to pull into a seedy sex shop off the highway; these days you can waltz into your local drugstore and pick up anything from vibrators, to butt plugs, to lube, to cock rings. And this is how it should be.
"Being able to place a sexual device in a leading drug retailer was a surreal moment," Katie Quigley, brand manager at LifeStyles Healthcare, tells Bustle, who led the charge in regards to development of SKYN vibes. She says strongly feels that millennial women should have easy access to sex toys — not just in where they could buy them, but the price point, too.
Lifestyles a:muse kit "was created to enhance one's sexual pleasures and has everything a consumer wants: multiple speeds, premium quality and a rechargeable battery for hours of fun," Quigley says. "It is a product that you would typically find at an adult store, but now has the convenience at being at your local drug store."
Although drugstores vary from city to city, here are the best vibrators you can buy at three nationwide chains.