11 Signs Your Heartbreak Is Becoming Something More Serious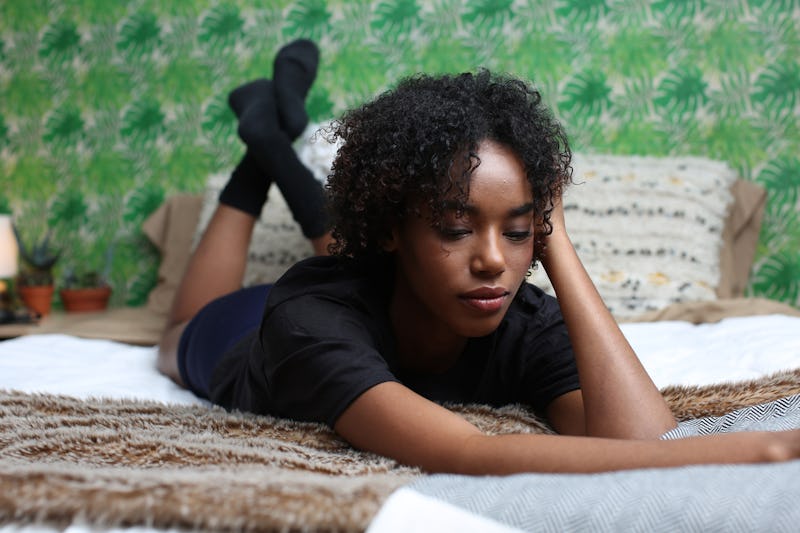 Ashley Batz/Bustle
Learning how to deal with your heartbreak can be slow and confusing, but there are still important signs to keep in mind so that you can tell if your heartbreak is becoming something more serious. "Heartbreak is a form of grief, Brennan C. Mallonee, licensed mental health counselor, tells Bustle. "When you're heartbroken, you're grieving the loss of an important person in your life and the loss of your dreams for the future that included that person." But it can be really hard to tell if your grief looks "normal." How, for example, do you know whether your negative thoughts are better suited to be shared with a friend or a therapist? And how can you tell if your marathon-watching is healing, or starting to look like depression?
The reason it's all so confusing is largely because heartbreak looks a lot like other diagnoses. "A lot of the 'heartbreak' symptoms overlap with other disorders, especially depression, and for people who have already had depressive episodes or who are predisposed to depression, a heartbreak could trigger an episode," Erin Parisi, LMHC, CAP, tells Bustle.
Mental health and other "protective factors," which include emotional support systems, access to medical care, spiritual beliefs, and employment stability, can make healing from heartbreak easier, Parisi says. But if you're missing some of those supports, the pain can be multiplied.
While any symptom that is particularly debilitating or long-lasting can be a reason to seek help, mental health professionals agree that there are particular indicators that your heartbreak is turning into more serious. Here are 11 signs your heartbreak is more than it seems, according to experts.`