The Internet's Best 'Game Of Thrones' Theories About How Season 8 Will ACTUALLY End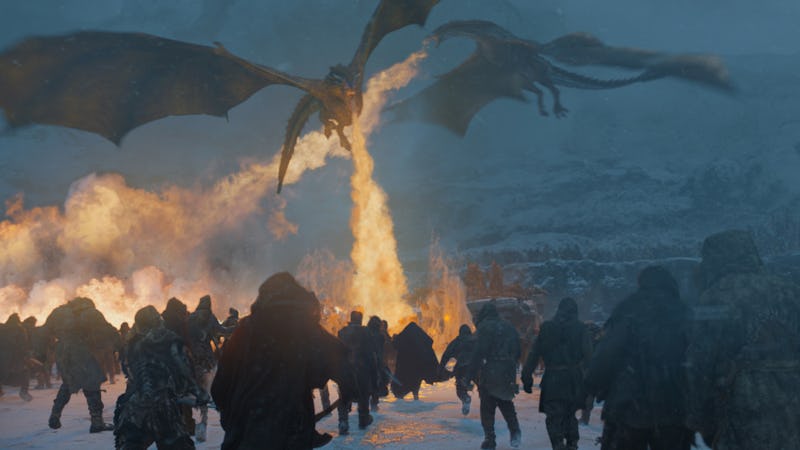 courtesy of HBO
When everyone's favorite HBO fantasy returns in 2019 for its eighth and final season, it's anybody's guess who will end the series sitting on the Iron Throne. While the cast and crew are keeping their lips tightly shut, there are plenty of great fan theories on how Game of Thrones Season 8 ends floating around the internet.
Armed with clues gleaned from close-reads of George R. R. Martin's original book series, understated moments from the television show, and a big dollop of imagination, these fans think they have proposed answers to who will die, what powers will be revealed, and who will become the leader of Westeros — and how. In some cases more than one theory could be correct, but sometimes a passionate internet user has an idea that's so far out of left field, yet genius, that if it's true, all the other popular theories would be blown to pieces.
As Eddard Stark would say if he had a premium cable subscription: In the game of guessing about Game of Thrones, you guess right or you guess wrong — there is no middle ground. These theories just happen to be the ones that seem most likely to win it all. Needless to say, spoilers up through Season 7 (and possibly Season 8, if they prove true) are ahead.