Bustle's Editors On The Winter Olympics + Twitter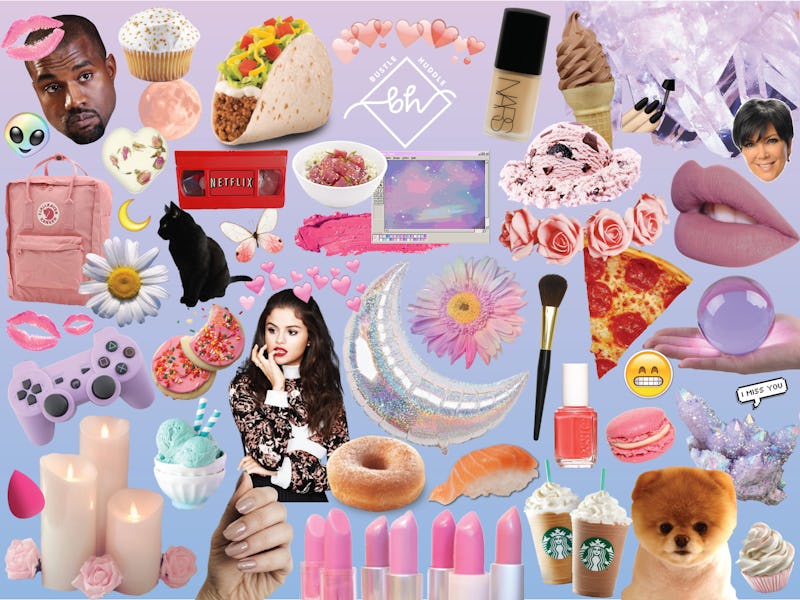 WOW, what a Tuesday! The week has only just begun, but there's already so much to talk about. First up, a huge piece of breaking news about the Winter Olympics. Plus, there's more drama between Taylor Swift and Kim Kardashian, and way more celeb news you need to know about. So, let's kick this off! Here's what Bustle's editors have been chatting about today, Dec. 5:
2018 Winter Olympics + Russia
The International Olympic Committee (IOC) has banned Russia from competing in the upcoming 2018 Winter Olympics in South Korea. This is happening due to an investigation into Russia, which found that the state was backing doping programs. Any Russian athletes who qualify for the Olympics will have to wear gear that says they're "Olympic Athletes from Russia", rather than traditional uniforms with the country's name on them.
ICYMI: Last night, Patagonia used their website homepage to clap back at Trump over his decision to shrink the size of two national monuments.
Taylor Swift + Kim Kardashian
There's more drama between these two. The most recent saga began when Kim Kardashian posted a throwback photo on Instagram from Kanye West's "Famous" exhibition. If you remember, this exhibition featured life-like sculptures of various celebrities (including Kardashian, West, & Swift) naked in a shared bed. The image Kardashian shared featured the sculpture of Taylor Swift. Fans of the singer immediately took to Twitter and Instagram, bombarding Kardashian's social media posts with rat emojis. It seems there's still some bad blood between the two stars, and it probably isn't going to die down soon!
WTF: Beyoncé has a doppelganger! Bustle interviewed Brittany Williams about what it's like to look EXACTLY like Queen Bey (hint: it gets a little weird).
The Most Popular Tweets + Barack Obama
Twitter has released a list of the most retweeted and liked tweets from 2017, and let me tell you, there are some real gems in there that you might have forgotten about. The most retweeted tweet of 2017 was the infamous Wendy's chicken nugget post. President Obama came in second with his moving message in the wake of the 'Unite the Right' rally in Charlottesville, which got retweeted over 1.7 million times. Obama's tweet about Senator John McCain's cancer diagnosis was one of the most liked tweets of the year. Also on the list was the message Ariana Grande sent out the night of the bombing in Manchester.
OMG: According to reporting by The Atlantic, Vice President Mike Pence considered staging a coup against then-candidate Donald Trump after the 'Access Hollywood' tape aired in October 2016.
Selena Gomez + Instagram
Attention, fans: Selena Gomez has made her Instagram private! Yes, she is the most popular person on the platform. So if you weren't one of her 130 million followers, it looks like you're out of luck now. Gomez recently posted a very cryptic Instagram Story, where she criticized her feature in Billboard, saying "Never will I let another human being guess my words ever again. Or invite them in my home. That is so hurtful." It appears that this might have been what spurred her to change her account to private.
Hair Inspo: Zendaya has switched up her hair, debuting a platinum blond pixie cut at the 2017 Fashion Awards. Is there any look Zendaya CAN'T pull off? The answer is: nope.
Shopping Break: Adulting is hard. But you can make it easier with these 27 brilliant life-hack products that are totally life altering!
What to Watch: The holidays are just around the corner, and now is the perfect time to start watching these 16 romantic holiday movies.