Bustle's Editors On The Oscars + DAPL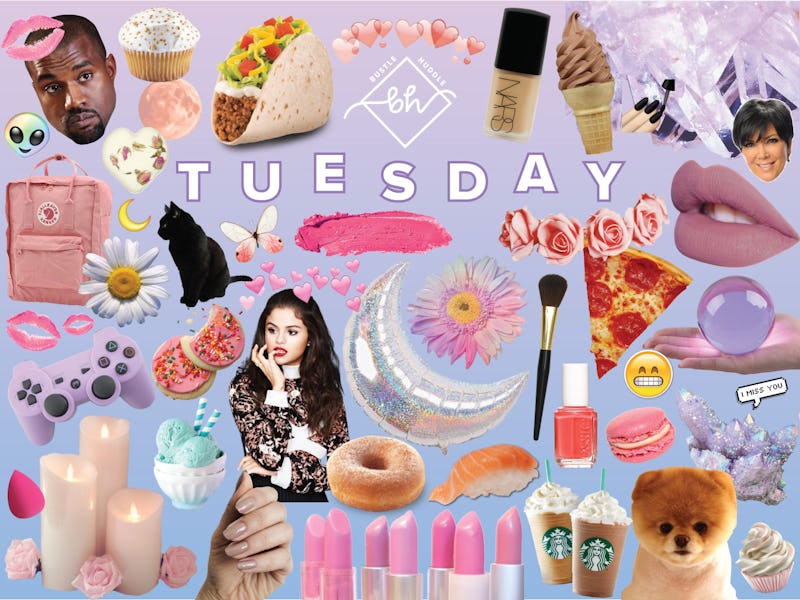 Happppppy Tuesday! It feels like the world has been laser-focused on Donald Trump over the past few weeks. And it has, but today we were lucky enough to have a *few* distractions from politics (because we need a little break every once in a while, right?). From the Oscars to Shake Shack to — fine, yes — Trump, here's what Bustle's editors were talking about today, Jan. 24.
Trump + DAPL
According to a report from the Associated Press, today President Trump signed an executive order to advance construction of the Dakota Access Pipeline and Keystone XL. The highly controversial oil pipeline projects were previously blocked by the Obama administration due in part to environmental concerns. Now, one can only assume that activists will begin to protest once again. Here's how you can help.
Not OK: On Friday, 'Saturday Night Live' writer Katie Rich tweeted that Barron Trump will become America's "first homeschool shooter," sparking immediate (deserved) backlash. She's since been suspended.
Oscars Noms + Snubs
The 2017 Academy Awards nominations were announced this morning and — surprise, surprise — La La Land (which scored an impressive 14 total noms), Fences, and Hidden Figures are all in the running for Best Picture, while Meryl Streep hit a major milestone with 20 (!!) nominations and Lin-Manuel Miranda's on his way to an EGOT. That's not to say the snubs weren't frustrating, though.
Goodbye #OscarsSoWhite? Not so fast. While there were more nominations for people of color this year, the Oscars' diversity problem isn't over yet. The 2017 Oscars will definitely be way more diverse than years past, but Hollywood still has work to do.
LUSH Cosmetics + Valentine's Day
LUSH Cosmetics is giving people ~all the feels~ right now with its super inclusive Valentine's Day campaign. No, you might not be thinking about V-Day just yet, but the LGBTQ campaign features sweet messages such as "love is love" and "better together," and also supported the Women's March. The Internet is here for it, and so are we.
Snack Break: If you love Shake Shake AND free food, then you're in luck. Now until Feb. 28 Shake Shack is offering up free lunch for first time users of its app.
Women's March + The Signs
What happens to all those signs from the Women's March now? Five professors from Northeastern University are actually preserving signs from the Boston march for future generations. "The collection of original signs has a great material presence that is much rarer to find when so much activism happens on social media," Alessandra Renzi, an Assistant Professor in Emergent Media, told Bustle over email.
The *Real* Cost of IUDs: Bad news, ladies. If Obamacare is repealed, getting an IUD could seriously cost you. :(
What to Watch: We may or may not find out how Jack died on This Is Us tonight (9 p.m. on NBC), but you better have your tissues ready just in case. 😭
Images: Dawn Foster, Chelsea LaSalle, Alyssa Foote