Bustle's Editors On Election Day + Harry Potter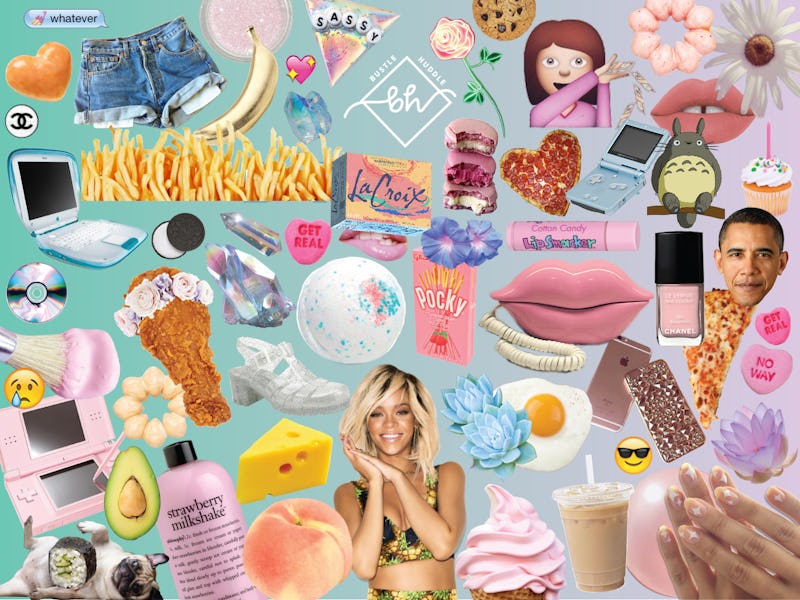 Hello, hello! Happy hump day, everyone. It's no ordinary day, of course, as it's the anniversary of the 2016 election (more on that below). So much has happened since that fateful night that it's hard to fathom; seriously, 2017 still has a month and a half to go, but this year has been absolutely insane.
For more on Election Day and lots else, read on for a recap of everything that had Bustle's editors talking today, Wednesday Nov. 8:
Election Day + What Happened
Tuesday was Election Day, and for Democrats, it was also a day to celebrate. In Virginia and New Jersey, Democratic candidates were elected governor, and that's just the start; also in Virginia, Dania Roem became the first ever openly transgender state legislator. All in all, Election Day 2017 proved to be a major win for liberal voters and those fighting back against Trump and his administration.
#ThankYouHillary: It's been a year since Hillary Clinton lost the presidential election, but these "Thank You, Hillary" tweets show just how much of an impact her campaign — and continued actions — have had on countless people.
Harry Potter + "Pokemon Go"
If you're as obsessed with The Boy Who Lived as you are with gaming, get ready: a Harry Potter augmented reality game is coming next year. Coming from the developers of "Pokemon Go," the game will be called "Harry Potter: Wizards Unite," but little other information is currently known. Get pumped, Potterheads!
Deal Of The Day: Speaking of the boy wizard... Harry Potter advent calendar, anyone? Hell, yes.
Amazon + The Best Books Of 2017
So many great books have come out so far this year that it's hard to keep track of all them, but fear not: Amazon has unveiled the 20 best books of 2017, according to the site's editors. From Celeste Ng's gorgeous Little Fires Everywhere to George Saunders' moving Lincoln in the Bardo, these works are absolute must-reads, if you haven't gotten around to picking them up already.
Pro Tip: Here's how to know if you now have 280 characters on Twitter, like lots of people do as of today.
Harry Styles + "Kiwi"
Early Wednesday morning, Harry Styles released the music video for his song "Kiwi," and fans are totally freaking out. Many of the references made in the video seem to have to do with Styles' life, from his pre-fame days working at a bakery to his role in the 2017 movie Dunkirk to so. many. puppies. Oh, Harry.
OMG: Rihanna has a "Thottie or Nice" sock line, and it's as amazing as it sounds.
Instagram Stories + New Updates
Good news, Instagram users (aka, you know, all of us): You can now add photos or videos that are more than 24 hours old to your Instagram Stories. Just swipe through your camera roll, find the photo of your choosing, and boom, it's done — finally. About time, right?
Say What?! LaCroix hair is a trend now, and it actually looks really cool.
Today's WTF Moment: It turns out you can actually buy an entire keg of Hidden Valley Ranch. I mean, why not?
What to Watch: It's Riverdale night! Tune in to the CW at 8 for a new, mystery-filled episode of the show.