How The AHCA Will Impact Birth Control, According To Doctors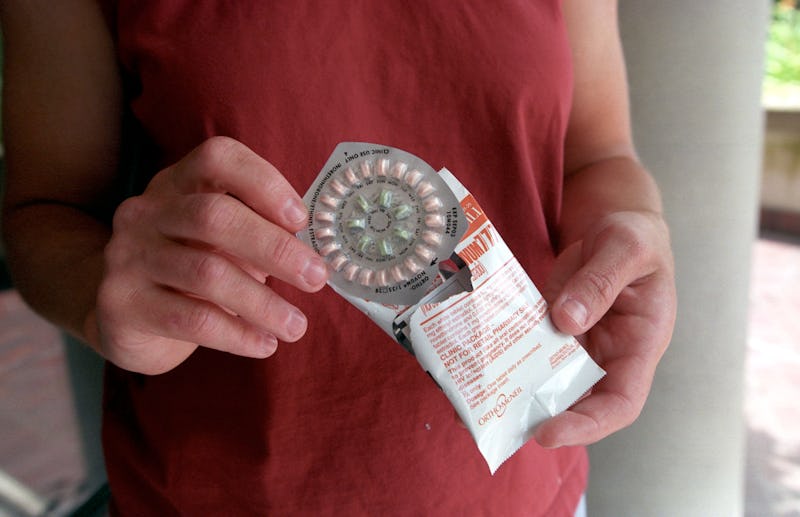 Tim Matsui/Getty Images News/Getty Images
As you probably know, birth control has been in the news ~a ton~ lately. ICYMI, on Thursday, the U.S. House Budget Committee voted 19-17 in favor of moving the American Health Care Act (aka the GOP replacement for the Affordable Care Act) to another final committee before the House of Representatives vote on it — a modified version of it. In other words, this is ~not good news~ for anyone who uses Planned Parenthood or clinics for birth control. It's also not good news for anyone who uses Medicaid to pay for contraception.
"There is strong concern with the pending new health care bill," Dr. Michael Krychman, Executive Director of the Southern California Center for Sexual Health and Survivorship Medicine and co-author of The Sexual Spark: 20 Essential Exercises to Reignite the Passion, tells Bustle. "The prudent woman who is empowered and wants to self-direct her reproductive choices should certainly see her health care professional — NOW," Dr. Krychman says. "Run, don't walk. Be prepared, be empowered, and be in control of your reproductive choices. Make an appointment TODAY. Do not hesitate. Get your IUD and a refill for your oral contraceptives NOW. You may not have another opportunity."
As Dr. Krychman stated, if passed, the new health care bill, AHCA, will have many implications regarding birth control access as we now know it. In addition to Dr. Krychman, I spoke to some doctors and health care advisors about the impact AHCA will have on birth control. Here's what they had to say.