Wait For It — 'Love Island' Host Arielle Vandenberg Was Also Briefly On 'HIMYM'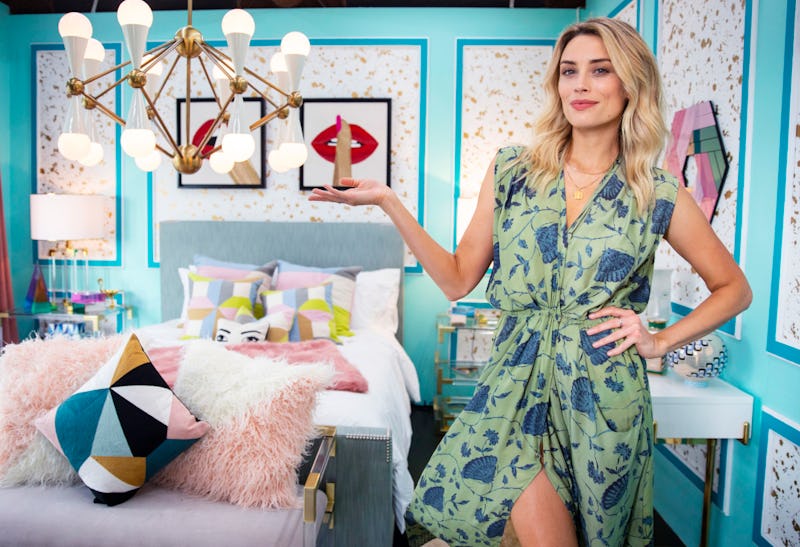 Colin Young-Wolff/CBS
The U.K. reality TV sensation Love Island is coming to the U.S. with a brand new American cast and a brand new American host. While Caroline Flack handles hosting duties for the British version, Arielle Vandenberg is the Love Island host here in the U.S. Like Flack, Vandenberg's résumé contains acting and modeling gigs, so you've probably seen her before — especially if you were a fan of the dearly-departed Vine app. But now Vandenberg will be leading the charge when it comes to the Love Island group of singles getting steamy, mixing it up, and maybe even finding love.
When CBS announced that Vandenberg would be hosting the U.S. version of Love Island, she quickly made it known that she was the right person for the job. "As a huge fan of the show, I can't tell you how excited I am to be hosting Love Island this summer. I'm here for it all... the love, the relationships, the re-coupling... bring it on," Vandenberg said in the press announcement. "I feel so honored to be at the head of the table watching it all go down!"
But besides her love of the scandalous reality show, she has a proven track record of being a great performer. She also has the requisite good looks for Love Island while never being afraid to show her silly side. Plus, she knows a thing or two about love with her own relationship past. So here's how Vandenberg's past experiences have made her the ideal host of Love Island when it premieres on July 9.