This Is The Most Common Way Women Get Turned On Before They Masturbate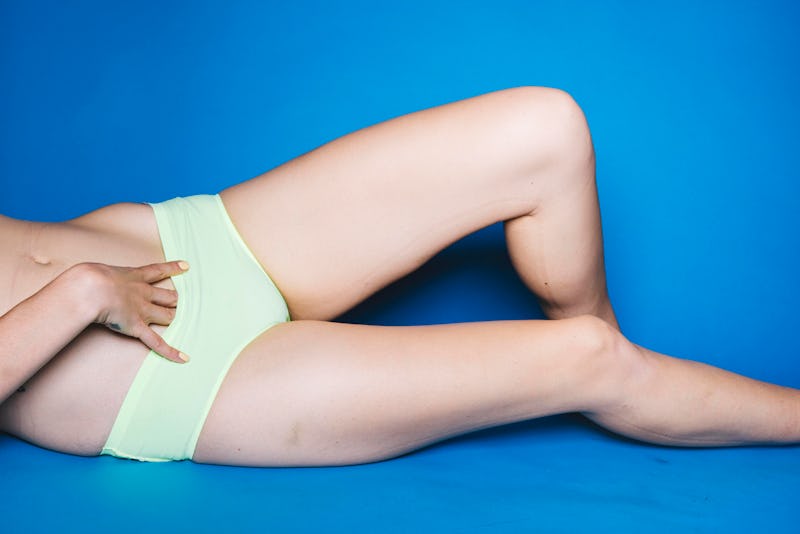 BDG Media, Inc.
When it comes to masturbation routines, many of us have them. For example, my go-to is usually recalling a previous experience that got me super hot and bothered. Once I've milked that previous experience dry and it's no longer doing it for me, I turn to fantasizing about things with a current partner or past partner. I wish I could be someone who fantasizes about celebrities when I masturbate, because considering my new Bill Hader obsession, that would be delicious. But, sadly, I'm just not that type of woman.
In the hopes of getting more insight into women's masturbation routines, among other things, TENGA sex toy manufacturers released the TENGA 2018 Global Self-Pleasure Study. The study spanned 18 countries, surveying people from 18 to 74 years of age. Here in the United States, 1,003 people in that age group participated — and no sex-related leaf was unturned.
Although the study found that the majority of women do masturbate, with 76 percent having tried it, we're still lagging behind men (ahem, gender norms) who have a rate of 92 percent. Even our frequency is on the low side with 34 percent of women report masturbating a few times a month and only 22 percent doing it every week, at a 4.1 times per week average. But for those who are masturbating, here are the top seven routines for women.