Here's What's Coming To Netflix This Week, Including A Halloween-Appropriate '90s Reboot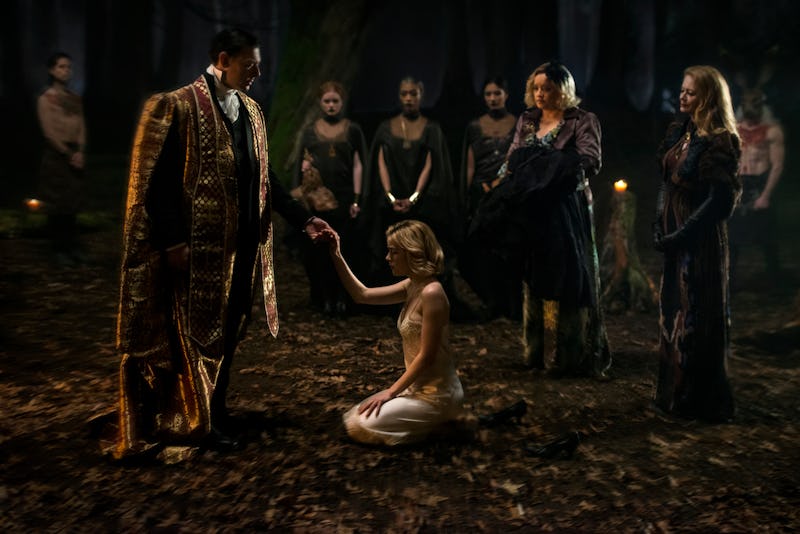 Netflix
Nostalgia, particularly for the '90s, is pretty much driving the entertainment world these days. Will & Grace, Murphy Brown, and Roseanne (well, minus Roseanne) are all back on the air, and Netflix has had its own luck by offering continuations and reboots of '90s faves like Full House, Mystery Science Theater 3000, and Wet Hot American Summer. Now, among the new movies and shows on Netflix this week is the streaming giant's next big reboot in Chilling Adventures of Sabrina — an update on the TGIF classic Sabrina the Teenage Witch — and it's arriving at the perfect time.
Not only is the new Sabrina striking when the '90s nostalgia iron is hot, it's also hitting Netflix just in time for Halloween. The new series lives up to the "chilling" aspect of its title by drawing more from the darker comic book series of the same name, first released in 2014, than the Melissa Joan Hart sitcom, resulting in a Sabrina that is 100 percent not what you remembered. In this new update, the half-breed Sabrina Spellman must decide between committing herself fully to the witch world (way more satanic than you remember from the '90s) or the human world on her 16th birthday, and let's just say things get a little out of hand.
As exciting as the return of Sabrina may be, Chilling Adventures isn't the only new addition to Netflix this week. So check out the list below for everything that's streaming through Oct 28.