The One Zodiac Sign You're Likely To Fall For The Hardest, Based On Your Sign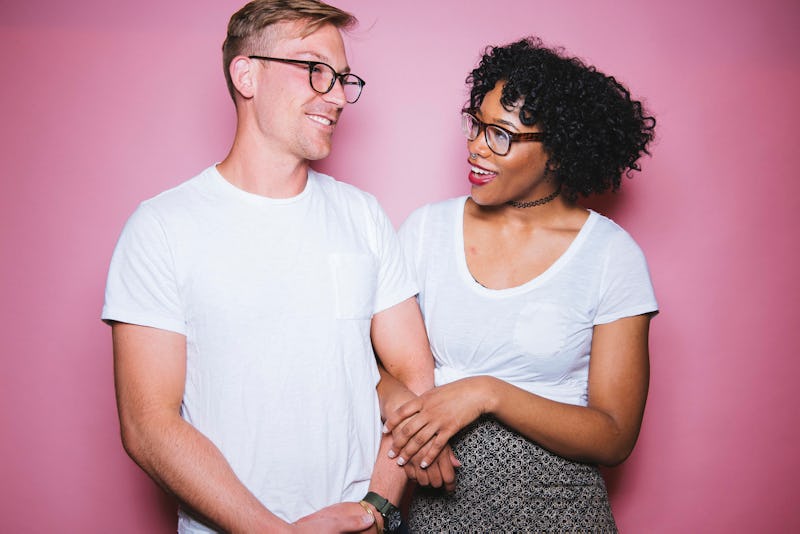 BDG Media, Inc.
Whenever you feel yourself falling head-over-heels for someone, it's often because they have a quality you find intensely attractive — yet you may not have an easy time defining what it is about them. It can be tough to pin down what, exactly, makes you feel those first pangs of love. But by taking astrology into account, it can help peel back the layers and better explain those initial phases of compatibility.
Depending on your zodiac sign, you might have a few specific things you're looking for in a partner, whether it's deep conversation, a sense of understanding, or simply someone who's down to go on adventures at a moment's notice. Or, you might find yourself attracted to your opposite, due to the fact they balance you out, or make you feel grounded.
As it goes with astrology, this recipe for love is complex. "When looking at the sun signs, signs of the same element (earth, air, fire, and water) tend to relate well with one another and feel a sense of ease together," professional astrologer Rachel Lang, tells Bustle. "Opposite signs often have an immediate attraction and chemistry, [and they] can be a dynamic pair."
It's not an exact science, but it does seem to boil down to your personality, what you're looking for in an partner, and how those qualities align. Here is the one sign you're most likely to fall hardest for, based on your zodiac sign.