You'll Get To Learn More About Arie's 'Bachelor' Contestants Very, Very Soon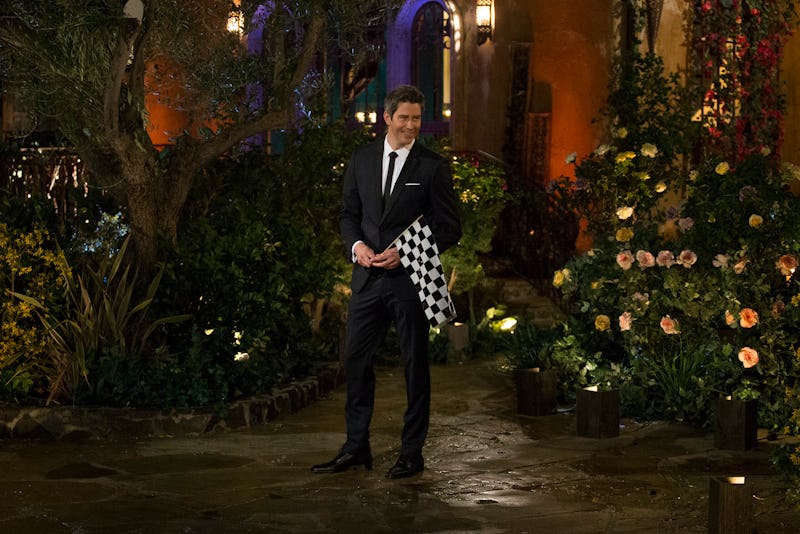 ABC/Paul Hebert
Start your engines, Bachelor Nation: Arie Luyendyk Jr.'s season of the ABC series is zooming onto TV screens in no time. But if you're getting impatient, Arie's Bachelor contestants will be introduced in a TV special airing Monday, Dec. 11 called "Countdown To Arie" at 10 p.m. EST. ABC's site describes the hour-long special as "A behind-the-scenes look at Arie Luyendyk Jr.'s life, family and love of racing."
According to E! News, this Bachelor special about Arie will feature "his life, his new ladies, and a look at the new season to come." This is especially exciting for fans, since it was on Friday, Dec. 8 that People revealed the new Bachelor contestants' headshots, names, ages, and jobs. But beyond that, not too much info was out there right away. At least now they'll get a closer look at how the season will play out, and more importantly, who's competing for the former race car driver's heart in Season 22.
As for what we know so far, there are 29 contestants in the running. Their ages range from 23 to 33, while the Bachelor himself is 36 years old. It'll be interesting to see how much age is a factor in the potential romances, if at all.
Other interesting tidbits about the cast so far includes that there are four women named Lauren this season. As of now, they're being referred to with their last initials: Lauren B., Lauren G., Lauren J., and Lauren S. Of course, Lauren B. isn't the same one from Ben Higgins' season. But it looks like she'll be referred to in the same way as Lauren Bushnell, who ultimately won the season but later split from Ben.
Here are all the Laurens from the new season, in alphabetical order by their last names:
Based on their bios, Lauren B. (left) is a tech salesperson, who's "always wanted to be a Disney princess." Meanwhile, Lauren G. is an executive recruiter, who says, "I don't necessarily believe in fairy tales, but I do believe in things being meant to be." Then, there's Lauren J., who's the oldest contestant this season at age 33. She's a recent masters graduate, who says her biggest date fear is awkward silence. Last but not least, Lauren S. is a social media manager, who says if she could be an fruit or vegetable, she'd pick an avocado, because "it's the perfect food."
It's worth noting that those are descriptions of only four out of 29 women. That means there are a whopping 25 other contestants that you'll want to get caught up to speed about before the full season rolls around. A few other standouts include Chelsea, who sure looks a whole lot like Olivia Caridi from Ben's season. She's a 29-year-old real estate executive assistant.
And then there's Tia, who is actually BFFs with Raven Gates, who fans will definitely remember from Nick Viall's season of The Bachelor, where she wound up being the runner-up. Then, she headed to Mexico for the most recent Bachelor in Paradise, where she ended up falling for Adam Gottschalk. Maybe Tia will have just as much luck on the series as her friend.
As for getting to know the rest of the ladies of the new season, sure, you could scroll through their bios on the ABC site, or you can wait for the upcoming special, where you'll get to see them on-screen and interacting with Arie.
Either way, the new Bachelor season officially premieres on Jan. 1, 2018. And the upcoming "Countdown To Arie" special is just two days away. In the meantime, start prepping your Bachelor bracket — it already sounds like it'll be a rollercoaster of a season.