This Is What People May Perceive As Untrustworthy About You, Based On Your Zodiac Sign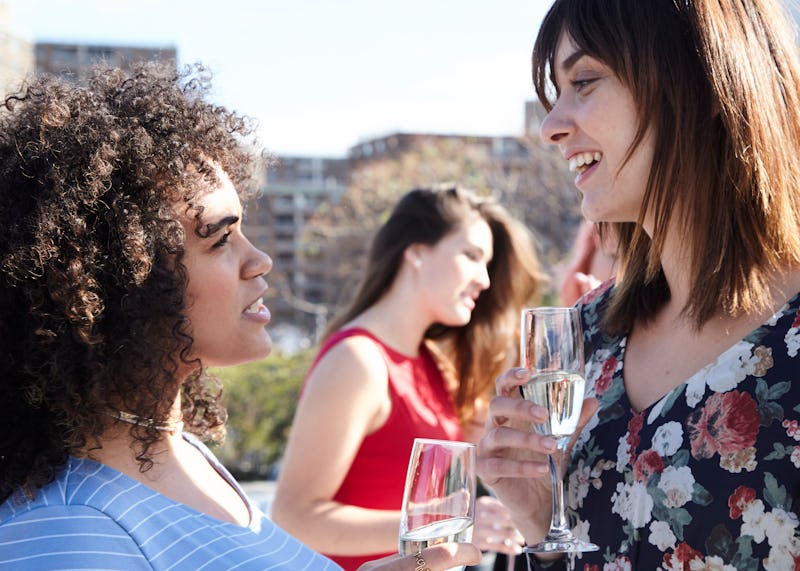 Hannah Burton/Bustle
It's possible for anyone to seem untrustworthy at times, but especially so when you have certain personality traits working against you, which might be the case when you take your zodiac sign into account. Because for each sign, there are a few traits and habits that can easily be perceived as shifty — even when that's not actually the case.
If you've noticed that you're having negative interactions as a result, it's something that's possible to overcome by shifting your perspective, considering how others may view these traits, and then making a few simple changes. "This awareness gives you the ability to know yourself better, be aware when you fall into this pattern, and be able to share more about who you are and how you operate with others," professional astrologer Stephanie Gailing, MS, tells Bustle. "This is key for happy and healthy relationships."
Even if your sign has a few "untrustworthy" traits associated with it — or vibes you give off, without even realizing — it doesn't mean that's who you are as a person. "Astrology assumes we have freewill," Vedic Astrologer Griffin Damron, tells Bustle. "Although these are our predispositions, through conscious actions we can overcome them."
Read on for the ways people might perceive you as untrustworthy based on your sign, as well as ways to prove them wrong.