This Is The Most Dangerous Sex Position For Men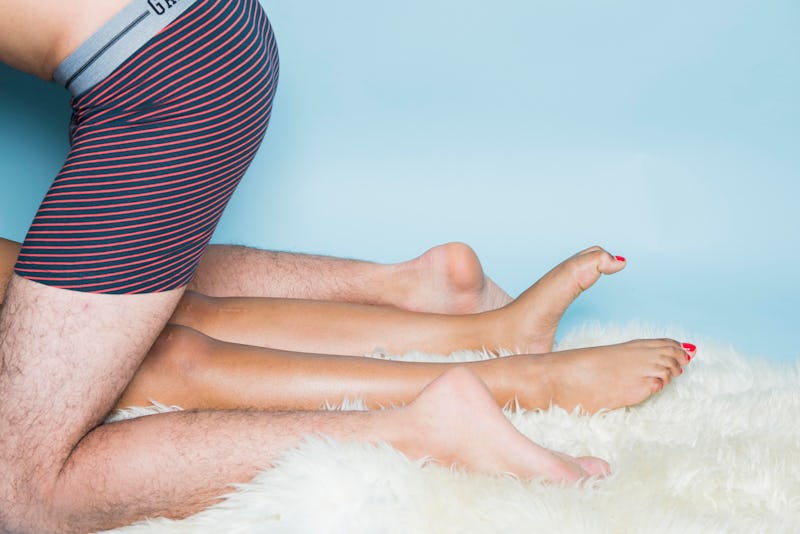 BDG Media, Inc.
When we think of sex-related injuries, especially in men, we tend to think of the elusive broken penis. I mean, everyone knows someone who knows someone who once met some guy who had his penis broken during sex. While fracturing a penis is a risk a guy takes when he has sex, especially with rough or vigorous sex, it's actually not toward the top of sex-related injuries. But it's probably the most terrifying to imagine.
According to a recent survey of 1,662 people by SuperdrugOnlineDoctor, 1,023 of those people had a sex-related injury at some point in their life. While sex-related injuries run the gamut, ranging from small things like rug burn and bruises, to, yes, the broken penis and even other broken things, the fact that 62 percent of people have suffered a sex-related injury should make us all a bit more aware of just how common they are.
While the number one injury for women is a sore vagina, at 57 percent, men are a bit luckier. For them, the number one sex-related injury is back pain, at 41 percent, followed by cramped muscles, at 34 percent, and a sore penis at 18 percent. Only six percent of those surveyed had suffered a broken or fractured penis.
How does one avoid such things? Well, considering 33 percent of these injuries were caused by having rough sex, taking it down a notch is a great place to start. Secondly, being aware of what sex positions are most likely to result in an injury is also something worth noting. So, here are the top 10 positions that injure men the most frequently.