13 Women Share When & Why They Started Using Birth Control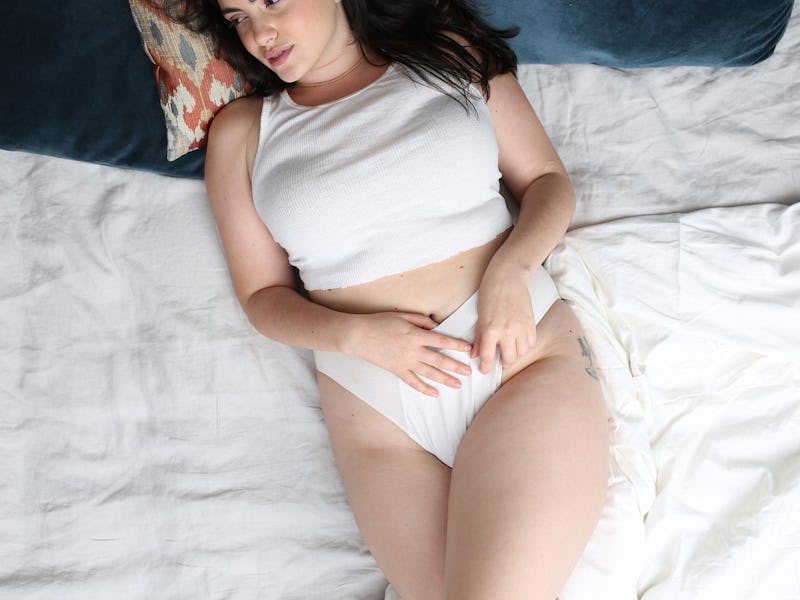 Ashley Batz for Bustle
Although the first oral contraceptive wasn't approved by the FDA until 1960, people have been using birth control since 3,000 B.C. While back then things like fish bladders and linen sheaths were used in the hopes of staving off unwanted pregnancies, the fact remains that people with uteruses were making choices for their bodies long before it became a political conversation. Now that our options for birth control are somewhat improved, it's up to every person with a uterus to figure out a method that works for them — a process that can start long before someone starts having PIV sex.
According to July 2018 research by the Guttmacher Institute, there are roughly 61 million U.S. women who use contraception, between the ages of 15 and 44. Of those 61 million women, 43 million of them (70%) use it to prevent unwanted pregnancies, and the Center for Disease Control reports that the most common form of contraception, at 28%, is the Pill.
"The one thing I tell patients is that birth control isn't a one size fits all approach," naturopathic doctor Dr. Elizabeth Goldspink, ND, tells Bustle. "One of the most liberating things about birth control is not just the access that many women have but the many different kinds and options to choose from. From the Pill and Mirena IUD, to the Patch and Depo-Provera, you should be patient and take the time to try and explore the birth control method that works well with your body and lifestyle. For instance, if synthetic hormones aren't your thing, ParaGard is the perfect alternative as it's a non-hormonal IUD that contains zero hormones and protects you from pregnancy."
But taking birth control to avoid an unwanted pregnancy isn't the only reason why women take it and because of this, some women have started birth control not long after getting their first period. Here, 13 women share what age they started taking birth control and why they decided to do so.