Mercury Retrograde May Mess Up Your Holiday Hookup In A Really Annoying Way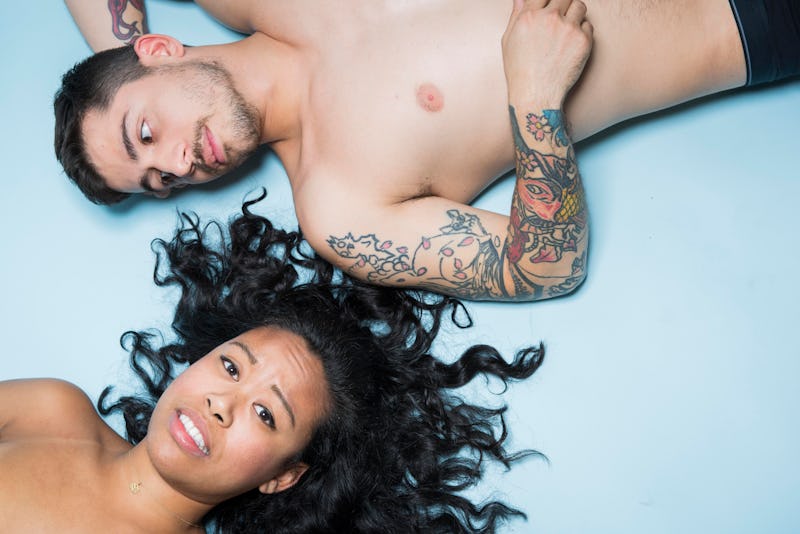 BDG Media, Inc.
The holiday season is basically made for hooking up. Between the ever-popular cuffing season, going home and running into that crush from high school or that fling from college, and all those holiday work parties where everyone indulges in far too much alcohol and merriment, if you're single, you're bound to find yourself in one, if not all of these scenarios. Basically, if you're looking to hook up, having a little romp with some blast from the past or a one-night stand with that painfully adorable co-worker, the holiday season is totally going to play in your favor. But, we're also in the midst of the last Mercury Retrograde of 2017; something to seriously consider during all this hooking up.
"Some say a retrograde planet's purpose is to link us to past lives and revisit our old karmic issues that need tweaking and, in the best case scenarios, clearing," Jaye at GiftedAstrology.com tells Bustle. "Mercury rules the mind and when it's in reverse (retrograde), it can make life and relationships hazy, but it gives us the opportunity to see things from a different perspective."
In other words, keep your eyes open and your expectations to a minimum, because Mercury Retrograde is in control for the next couple weeks, and there's no exception when it comes to your holiday hookups.