9 People Reveal What Sex With Their Partner Was Really Like The First Time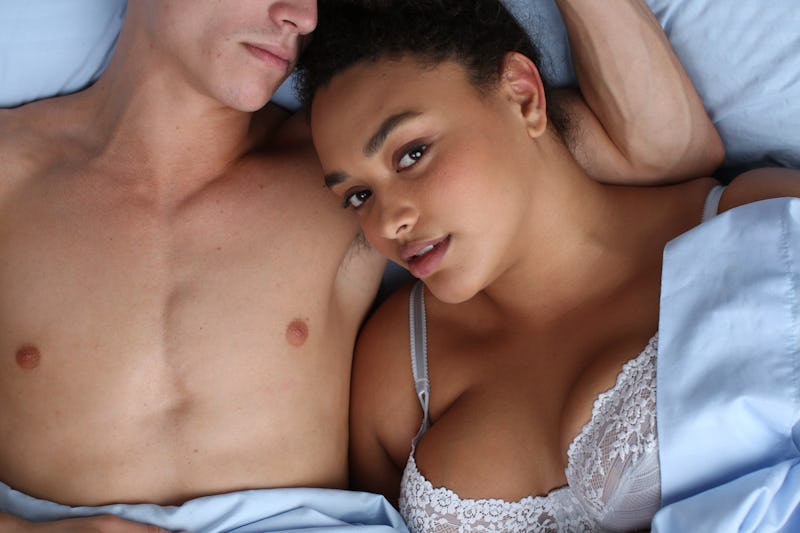 Ashley Batz/Bustle
No matter how sexually experienced you are, your first time having sex with someone new can still be a nerve-wracking experience. Sex is a super intimate act that requires a lot of trust, and the first time you're that vulnerable with someone can be scary, especially if it's someone you're dating or super romantically interested in.
But as much as you might hope that you'll immediately sexually click with someone just because you like each other, the reality is that that's not exactly guaranteed — or even likely. According to a recent survey of 2,000 people from adult toy retailer Pure Romance, six in ten people said they've had a relationship start off with bad sex. The good news? If you really care about your partner and both of put in a little effort to get sexually comfortable with each other, it can totally get better with time.
"The only way for sex to continue to get better is for your communication to continue to get better," Patty Brisben, founder of Pure Romance, tells Bustle. "You don't have to be a traffic cop, the 'stop' and 'go' does not make for a sexy and enjoyable dialogue in the heat of the moment. Bring up how much you enjoyed something your partner did afterward and continue the conversation from there."
If you need more proof that having bad sex initially doesn't have to spell doom for a budding relationship, here are nine accounts from Reddit users about their first time having sex with their now-significant other's (spoiler alert: it's not all rainbows and multiple orgasms).