9 Ways To Figure Out What's Missing From Your Relationship, According To Experts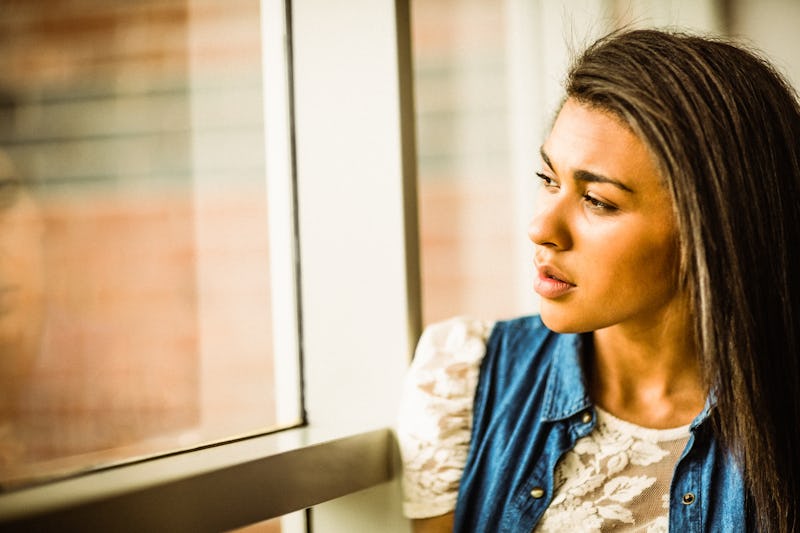 Shutterstock
There are lots of reasons why it might feel like something is missing from your relationship. If you and your partner aren't communicating often enough, you might crave a deeper sense of understanding or connection. If you don't go on dates, it could feel like the spark has left your relationship, and you need to have more fun.
Sometimes the answer is obvious, like in these situations. But the feeling can also be complex, leaving you to wonder what's going wrong, why something feels off, and if there's anything you can do about it. It's an easy thing to brush under the rug; something you might hope will go away on its own. And yet it is worth talking about, especially since it can get worse.
"It's pivotal for the longevity and health of your relationship to address this feeling right away instead of ignoring it," Danielle Laura, love and relationship coach and founder of H.O.T. Souls Couples Coaching, tells Bustle. "When you ignore or suppress this feeling, it creates a greater distance between the two of you, and over time that can lead to bitterness or resentment, or no connection at all."
While it might be tough to admit something isn't quite right, talking about it will help create a "vulnerability between the two of you," Laura says, and give you both a fair chance to make appropriate changes in order to improve the relationship. You can also try a few of the tips listed below to figure out what might be missing from your relationship, according to experts.