Wedding Experts Reveal Exactly Where You Should Splurge Vs. Save On Your Big Day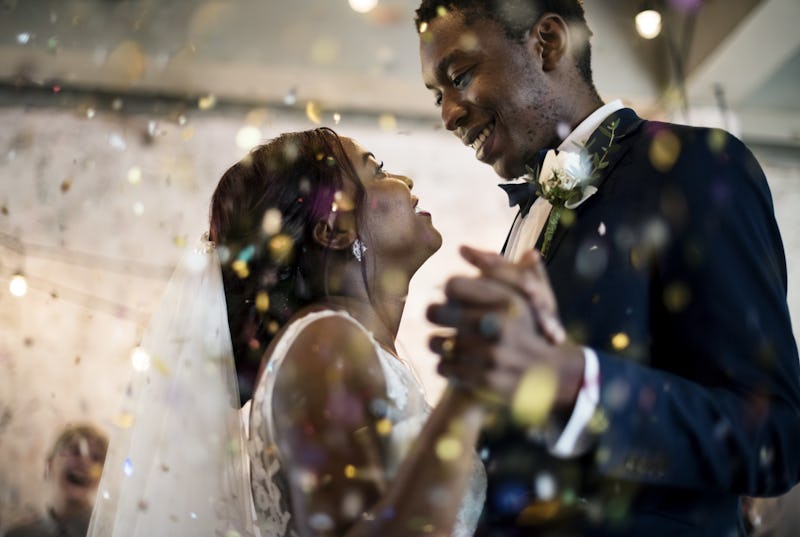 Rawpixel.com/Shutterstock
Deciding what to splurge on, and where to save money at your wedding, can be a very personal thing. It's totally up to you and your partner to decide what's important, and what you want your day to look like. But in general, there are areas where splurging can be worth it, and areas where it might make more sense to save.
And this is especially true when you're trying to stick to a budget, since it can be easy to treat every factor of the wedding as a top priority. To narrow it all down, it can help to focus on "two to three areas that mean the most to you (i.e., music, food, your venue) and give a higher percentage of your budget to each," Lindsay Jones, founder and editor of Woman Getting Married, tells Bustle.
If something isn't important, or you don't think it will add to the day or impact your guests, that's where you can save. "It will mean taking away from other items such as your invites, flowers, or wedding accessories, but will help you stay in budget," Jones says. With that in mind, here are a few thoughts on what might be worth splurging on, according to experts, and where you can definitely save.