Katy Perry's New Album Could Be Coming Soon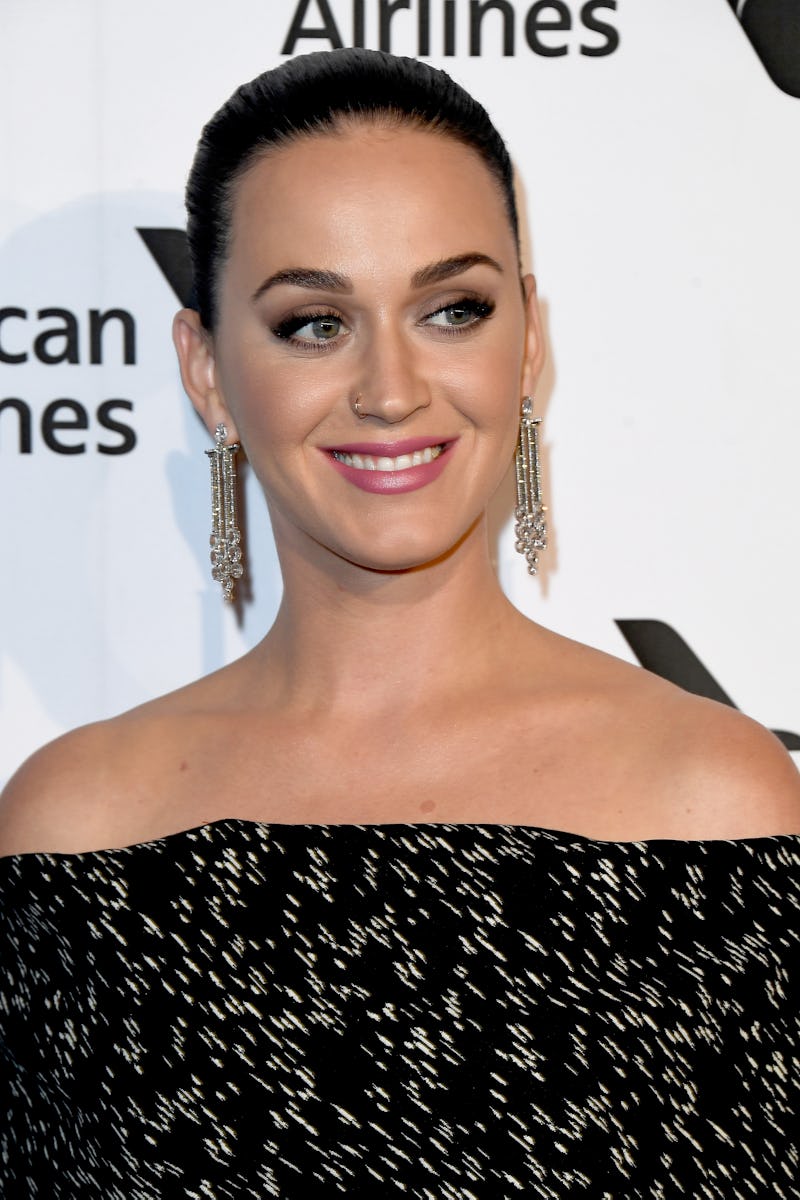 Frazer Harrison/Getty Images Entertainment/Getty Images
Admit it, your day was made on Friday when Katy Perry released "Chained to the Rhythm," a disco-flavored anthem about the need for people to "stop living like zombies." It is an instant classic, and will only leave you wanting more. Luckily, the answer to the question of when Perry's next album is coming out doesn't appear to be far off.
Between her summer 2016 single "Rise" and 2017's "Chained to the Rhythm," Perry is clearly hard at work on her fifth album. It may even be entitled Chained to the Rhythm, if the snazzy cover art the artist released on her Twitter feed is any indication. With the "Roar" singer set to perform live at the Grammys on Sunday, Feb. 12, an album announcement could be coming soon.
However, if you are looking for a firm debut date, you may end up disappointed. In this new post-Lemonade era, surprise album drops are huge right now, and Perry is anything but conventional. Her roll out for "Chained to the Rhythm" involved chaining disco balls in public spaces around the globe for her fans to find and listen to the song. With that in mind, when it comes to Perry's fifth studio album, there is no telling when or where it will show up.
One thing you can be sure of is Perry has big plans for 2017. The politically active musician is already infusing her music with a charged energy and a call to action for her fans, and she doesn't appear to have any intentions on letting her momentum fade. The artist is bringing politics and pop together in a way that can only lead to good things.
In a Friday tweet to iHeartRadio, Perry thanked them for their support of "Chained to the Rhythm," but she also wrote, "I can't wait to roll out the rest of the year with you." Now, she could just be talking about a future single release, but, to my admittedly hopeful ears, that sounds like a major hint Perry plans to release her full album in 2017. And seriously, after listening to "Chained to the Rhythm" on an endless loop, I am positive the world needs as many new Perry songs as she can deliver.
As an artist, Perry is a total chameleon, capable of producing pop with some serious power behind it. She is keeping the details on her fifth album release to herself for now, but you know whatever she has in store for her fans will be worth the wait — and who knows, there may even be another scavenger hunt in your future leading you to a fully formed Perry album. Hey, a fan can dream, right?