Why Tahzjuan Could Be Who Wins Colton's Final Rose On 'The Bachelor'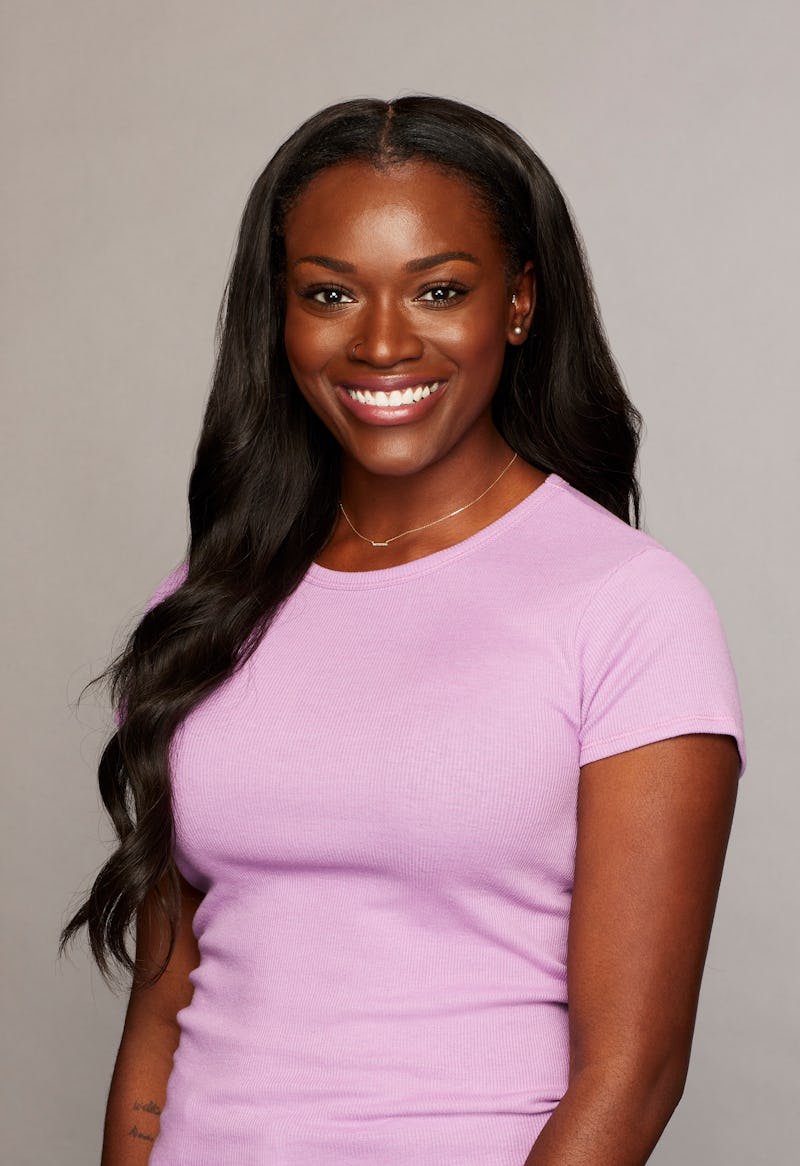 Craig Sjodin/ABC
Colton Underwood is the new Bachelor for Season 23, which means he's about to be introduced to a wide array of women all vying for his affection. Some of these contestants will be gone by the first night, but others have the potential to stick around and go all the way. One such person is Bachelor contestant Tahzjuan, who, on paper, is already proving to be an outstanding candidate to win over Colton's heart. Of course, we won't be able to know for sure if they're a good match until Tahzjuan steps out of that limo and they actually start interacting, but there are a few interesting factors about her that may end up benefiting her in the long run.
According to Tahzjuan's official ABC bio, she is a 25-year-old business development associate currently residing in Castle Pines, Colorado. Guess who also lives in Colorado? The Bachelor himself. As we learned during Colton's time on Becca's season of The Bachelorette, he lives in Highlands Ranch, so if things were to work out between him and Tahzjuan, relocating wouldn't be as big of an issue as some other Bachelor couples have faced in the past. Moving to a new state or all the way across the country can put a huge strain on a relationship, especially one that is still relatively new, so the idea that these two wouldn't have to deal with that burden is definitely an important factor to consider.
Granted, they shouldn't be together just for that reason alone. Chemistry and compatibility is also extremely vital to any romance. But if they have all that, then geography could definitely come into play down the line when things start to get more serious.
Tahzjuan's bio also states that she "moved to Colorado with her mom, brother, and two dogs." Given Colton's love for furry companions, that's yet another thing they will be able to bond over, thereby making her a pretty strong contender right off the bat. She also apparently has a crippling fear of frogs, so maybe we can get a little background about how that came to be during a one-on-one date or something.
Right now, Tahzjuan's Instagram and Twitter accounts are private, so it's hard to get to know much else about her — at least on a personal level. However, if you check out her LinkedIn account you'll see that her job is actually at Lyft, which is pretty cool and very reminiscent of Venmo John from Becca's season. (Let's just hope that she gets a little more lucky in love than he did.)
Aside from all of that, fans will just have to get to know Tahzjuan a bit better once The Bachelor premieres on Monday, Jan. 7 at 8 p.m. ET on ABC. Colton may be familiar with the concept of dating on a reality TV show, but it'll be interesting to see how he feels now that he's the one handing out the roses. And judging from contestants like Tahzjuan, he's going to have some tough choices ahead.